SPACE September 2022 (No. 658)
The Barragan Foundation archives documents related to the Mexican architect Luis Barragán (1902 ‒ 1988). Federica Zanco, who leads the organisation, noted that 'no archive is a complete, systematic collection of dated and signed documents'. New research methods and technologies reveal invisible relationships between individual data and elicit unknown information. Therefore, she was mindful of this possibility when exploring the archive. From the establishment of the foundation 26 years ago to the opening of the Barragán Gallery this year, Zanco looks back over the steps taken by the Barragan Foundation throughout its history.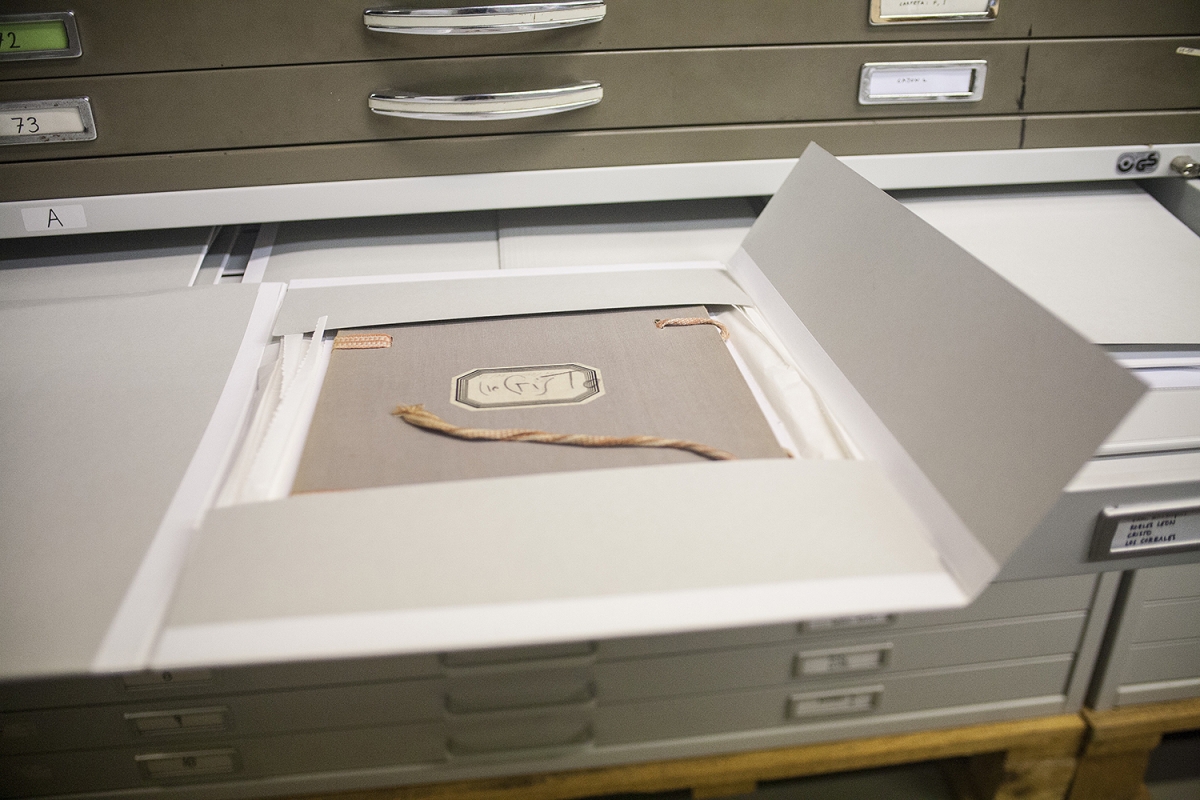 Repository for the documents, Image courtesy of Barragan Foundation / ©Lake Verea
Federica Zanco director, Barragan Foundation × Han Garam
Han Garam (Han): Since its establishment in 1996, the Barragan Foundation, based in Switzerland, has managed the archive of Luis Barragán. Why is it based in Switzerland, and under what aims – and decided by whom – was this foundation established?
Federica Zanco (Zanco): Barragán's estate was bequeathed by Barragán to his associate architect Raúl Ferrera Torres, which was later inherited by the latter's wife. After trying unsuccessfully to find a buyer in Mexico, she decided to sell it to a New York dealer who specialised in architecture. In autumn of 1994, the Barragán Archive was offered up for sale in New York. At that time the Vitra Design Museum was planning an exhibition on Barragán, and after arranging for a loan of materials from the dealer, the acquisition of the holdings was made possible with private funding, aiming to keep the archive intact. The acquisition was motivated by the desire to prevent the archive from being dispersed, as its cohesion and unity are essential to future study. Following an initial assessment of the archival documents, it became clear that the work to be undertaken required an organisation entirely dedicated to the project. The Barragan Foundation was established as an independent, non-profit cultural institution, financially supported by the Vitra company. Its aim is the preservation, study, and management of the archive.
Han: I heard that in the early years the foundation spent quite a significant amount of time and energy on collection and evaluation. Regarding this process, I would like to know more about how holdings were categorised, what evaluation criteria were used, how long it took to finish this task, and which parties were involved.
Zanco: The first overview and cataloguing of the archival materials was developed in parallel with several research trips to Mexico and the establishment of a network of academic and institutional contacts. In 2000, there was an opportunity to unveil these research results in a number of exhibitions and books. After inspecting the exhibited materials and returning them back to storage, a new phase in this work began, focusing on the examination of the entire holdings for the purpose of conserving weak or damaged items, some of which were then professionally restored. In late 2006, supported by a small team of researchers, we embarked on a systematic survey of Barragán's built and unbuilt works with the aim of producing a precise information sheet for each project, including location, date, collaborations, and a critical description of the design process. This was a long and complex undertaking with obstacles and delays, mainly due to difficulties in gaining access to certain buildings and sites, as well as unreliable information and lack of directions. Consequently, the compiled texts required several phases of revision and rewriting, in order to amend information and integrate new findings enabled by improved research methods and newly available technologies.
Han: Federica Zanco, who was a member of the editorial staff of Domus, was at the centre of the research process. One might define the role of an editor as one who discovers something meaningful from a chaotic field of data. Do you think this aspect was most prominent during the archiving process?
Zanco: While cataloguing and organising the archival holdings, I basically tried to understand the archival system developed and used in the Barragán's office. Whenever possible, I paid particular attention to preserving the 'proximity links' established by the historical layering of seemingly heterogeneous documents within the files, as we knew these might later become clearer or lead to yet undiscovered information. There will be a lot to share over the next years. The Barragán Archive is a visually rich collection, where photography plays an important role. Period photographs, preliminary surveys, publications, and printed documents from the time complement the drawings and sketches produced during the design process. All together, these items compose a mosaic that helps to recognise and understand the original intentions of the architect, his working methods, and the painstaking path that led from an idea to an advanced design proposal, and finally to physical reality. The Barragan Foundation is a privately financed institution with limited resources and staffing. I worked as a researcher, scholar, editor and archivist while taking care of daily office tasks and duties. Curator Martin Josephy has shared most of the burden and excitement during the process of evaluating the archival materials and performing research and related editorial work. Over the years we have also relied on the occasional or more prolonged assistance of a small team of colleagues and collaborators.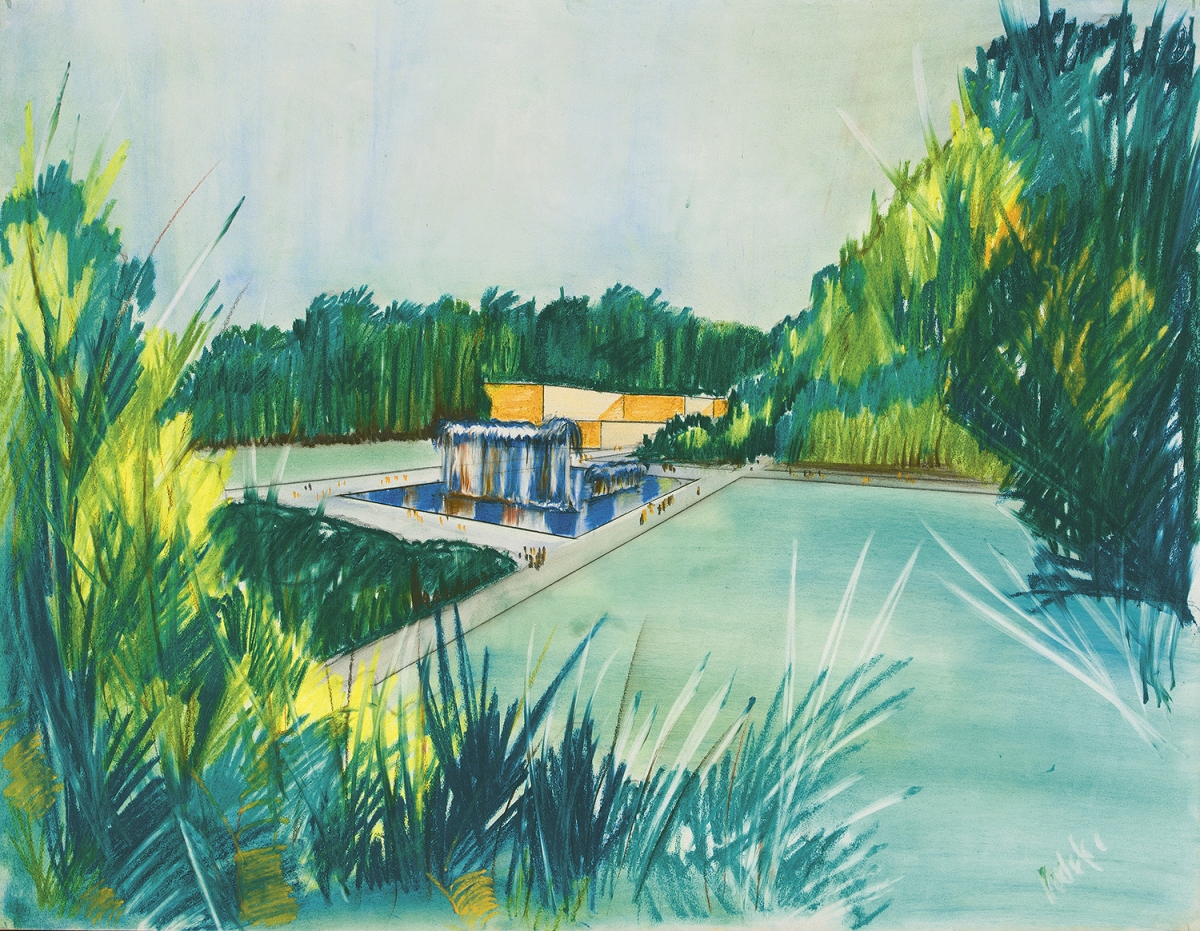 Design proposal for Parque Azteca in Mexico City (1954, unbuilt)
Han: Until around the 2010s, there was public criticism due to user difficulties in terms of data access and usage. In a 2016 news article from The New Yorker, you expressed your worries, saying that the 'endless reproduction of the same sun- drenched Barragán images had cheapened the architect's work'. I would like to know what foundation's stance was on this during that time regarding copyright issues.
Zanco: The management of the Barragán Archive and the copyright related to Barragán's oeuvre is part of our mission and duties. Copyright law is a complex matter that varies in its details and interpretation from country to country. As a cultural institution we have established a strictly non-commercial policy that conforms to the terms and conditions of use specified by the Swiss copyright society ProLitteris and its affiliates. Over the course of the last few years, our priority was ongoing research projects in parallel with archival work. These tasks absorbed most of our energy and resources, but within our limited capacities, we remained available to answer queries, provide reproductions and information for publications, loans for exhibitions, support to educational activities, and assistance for academic research.
On a personal level, I reflected upon the impact of popularity and overexposure, and particularly how this affects the public and scholarly perception of works that have gained an almost iconic status, and also how it influences our understanding of their creator's contribution to culture and art. It is important to anticipate and comprehend the consequences and long-term effects on the related discourse and critical analysis.
Han: After about 20 years of research, the foundation's activities soon expanded to publication and exhibition. Since last year, with its updated website, the foundation is now actively reaching out to a wider group of audience in terms of providing information. What motive and aim are there behind this move that seems somewhat opposite to the position adopted in the previous years?
Zanco: I see no change of direction in the development of our mission and goals. Preservation was the first priority, and in-depth study is the necessary precondition behind sharing it. Archival work requires time, resources, and personnel. Research work, especially when the topic is unexplored, or only superficially known, requires diligence and dedication. Back in 1996, the work of Barragán was scarcely seen outside of Mexico, and even in his own country few people were familiar with it. The existing literature was limited and outdated, containing contradictory and sometimes inaccurate information. Most of his unrealised designs are sparsely documented, difficult to interpret and hard to locate. The fact that Barragán's name is now widely circulated, along with pictures of some of his most colourful works, should not be confused with a well-founded body of knowledge about his oeuvre. An archive, any archive, is not a complete, systematic collection of dated and signed documents providing direct answers to research queries. The Barragán Archive, in particular, is a diverse ensemble of remains from a rather unorthodox business practice involving complex land acquisitions and development, architectural planning and design, and construction works. It took years of study, surveys, checks and analysis to make sense of most of it. This preliminary work culminated in the retrospective exhibition and accompanying publication. The exhibition 'Luis Barragán: The Quiet Revolution' opened at the Vitra Design Museum in June 2000 and travelled to Valencia, London, Vienna, Tokyo and Mexico City. The showing at the latter venue which coincided with the centenary anniversary of Barragán's birth, was organised in close collaboration with the Mexican Ministry of Culture, and former president Vicente Fox attended the opening ceremony. These years also saw a host of other events, presentations, exhibitions, publications, lectures and seminars.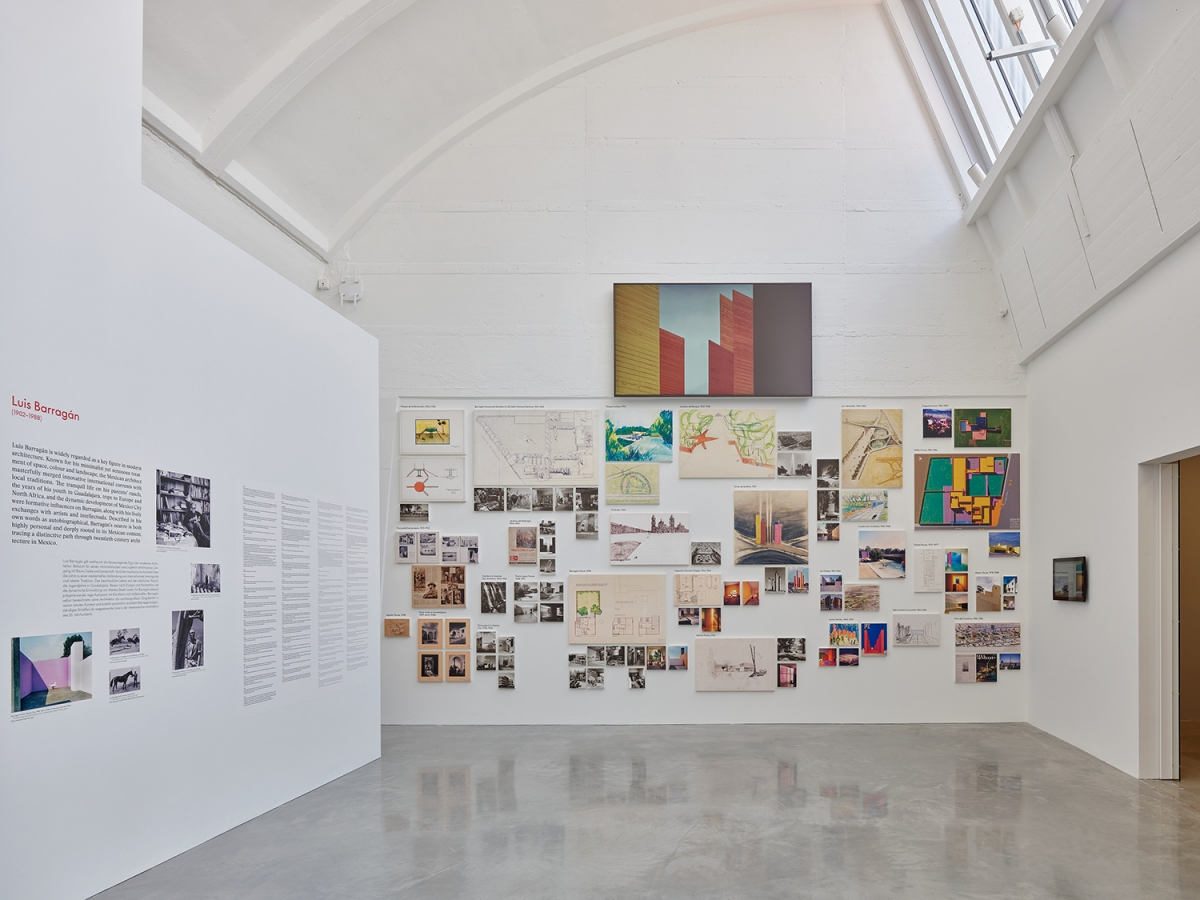 Barragán Gallery, Image courtesy of Vitra Design Museum / ©Mark Niedermann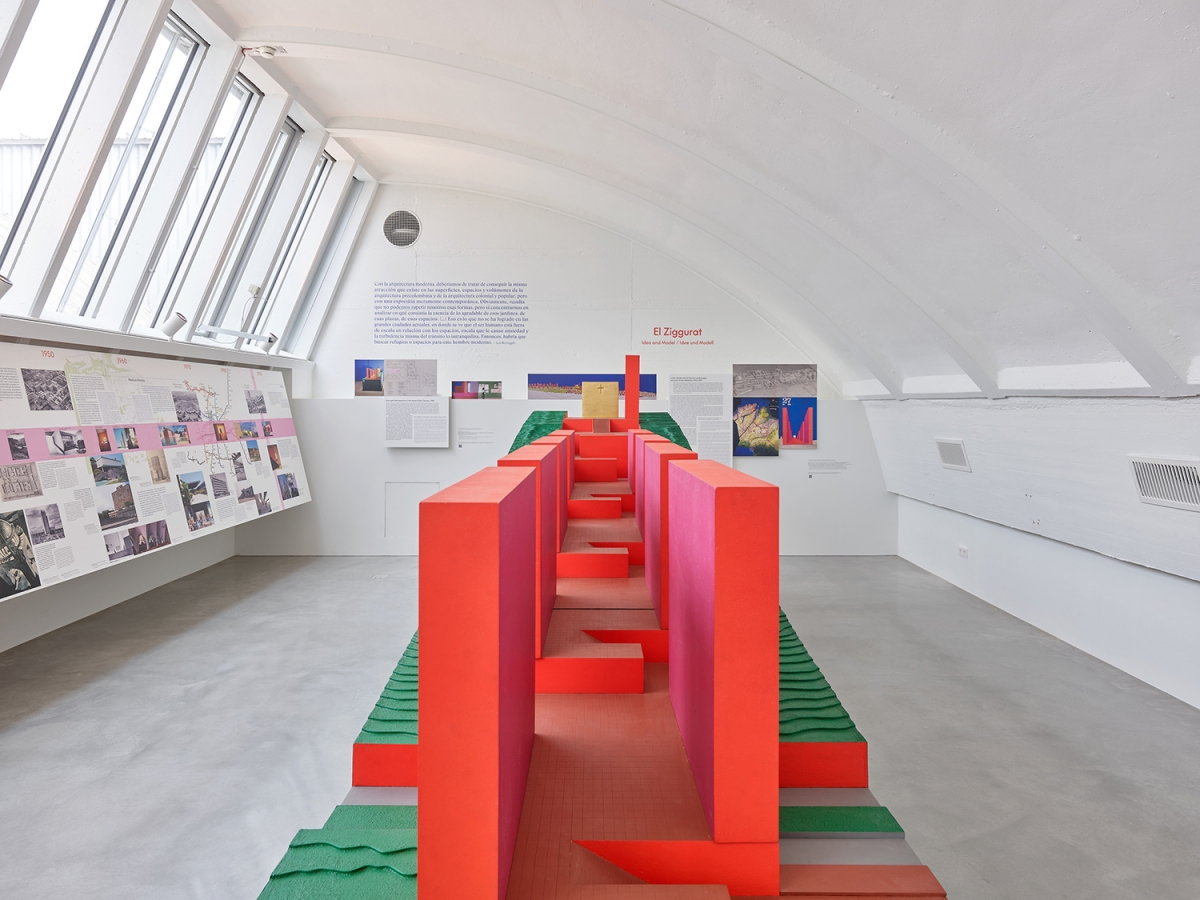 Barragán Gallery, Image courtesy of Vitra Design Museum / ©Mark Niedermann
Han: Last May, the Barragán Gallery was opened in the Vitra Campus in Germany.
Zanco: The former storage areas and office of the Barragan Foundation were designed for internal use. Having concluded the phases of activity described above, and in order to begin to share our findings, we found it necessary to move to new facilities that would be better suited to public access while guaranteeing the same standards of safety and conservation. This includes a state- of-the-art repository for the documents, a study room for visiting researchers, and the gallery, a thematic exhibition space. The archive encompasses approximately 13,500 sketches, drawings, plans and other papers, nearly the same number of photographic prints, slides and negatives, as well as models, furniture and miscellaneous items.
Han: The space of the Barragán Gallery transformed the existing building designed by Dieter Thiel.
Zanco: The Barragán Archive and the Barragán Gallery are located in one of the bays of an existing industrial building adjoining the Vitra Schaudepot. The gallery takes advantage of the natural light from the north- facing skylights in the sawtooth roof and is simply appointed with concrete flooring and white walls. The archive's holdings are preserved in a professionally equipped storage room which is not open to the public, located next to the gallery. A study room connected to the gallery is reserved for the use of visiting scholars and researchers.
Han: Going beyond a mere introduction to the architect's work and life, the exhibition presents it as a part of Mexico's history of architecture as a grand narrative.
Zanco: The gallery is conceived as a thematic exhibition space. The installation was curated by Martin Josephy and Luis E. Carranza, a scholar of modern architecture in Latin America, with whom we have regularly collaborated over the past years. In particular, we worked with Carranza to develop an illustrated timeline that presents Barragán's work within the larger context of modern Mexican architecture. Demonstrating a lesser-known aspect of Barragán's practice, a large scale model realised by the Barragán's office from 1964 to 1967 is displayed near the timeline, showing the so-called El Ziggurat. This ensemble of buildings and public spaces was to be the main axis of Lomas Verdes, a city for 100,000 inhabitants, planned and only partially realized by Barragán in collaboration with the architect Juan Sordo Madaleno (1916 – 1985). The main wall of the gallery shows a selection of drawings, sketches (1:1 facsimiles) and period photographs to give an impression of the variety of the archival material, while at the same time spanning Barragán's career with an overview of some of his most significant designs.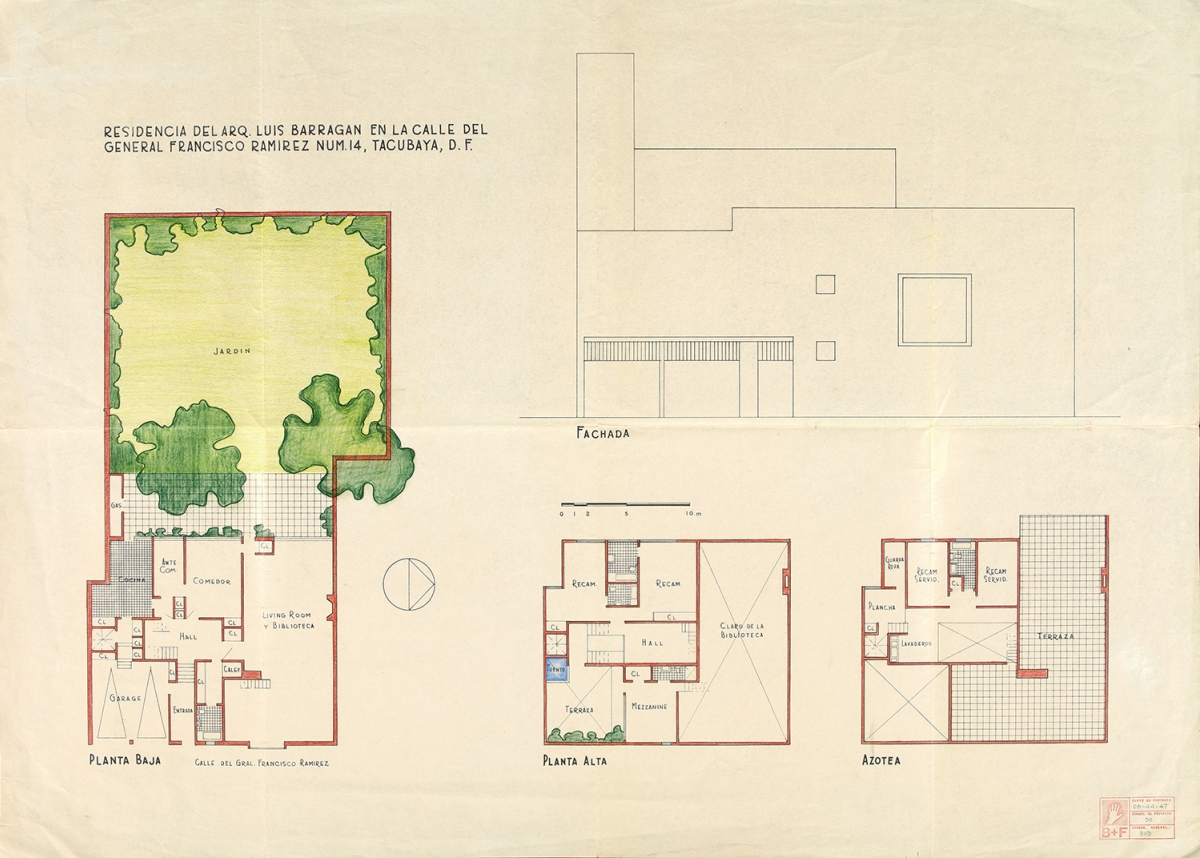 Undated plan drawings for Luis Barragán's residence
Han: There were numerous challenges since the establishment of the foundation. I am also aware that there were controversies regarding the point that the heritage of a Mexican architect is being handled by a foundation situated far away from home. Could you share your thoughts on this?
Zanco: We want to prevent the archive from being dispersed, as its cohesion and unity are essential to future study. We are aware of the responsibility that comes with the privilege of preserving and managing holdings of significant national cultural value. Along with our passion for design and architecture, this awareness is indeed the very reason for our long-term engagement, dedication and efforts.
Han: I would like to end the interview with a final question about your future plans. What comes after research, publication, and gallery?
Zanco: Barragán's surviving buildings are in Mexico, as well as the majority of the connected archival sources. This legacy is partially public and partially in private hands, some of it accessible and some not. The Barragan Foundation will continue to provide the necessary support for the preservation of the Barragán Archive and to foster the knowledge and scholarly study of related topics. Its management and future development are now entrusted to the Vitra Design Museum, which will certainly find the most appropriate way to promote the holdings and to facilitate all kinds of related educational activities.​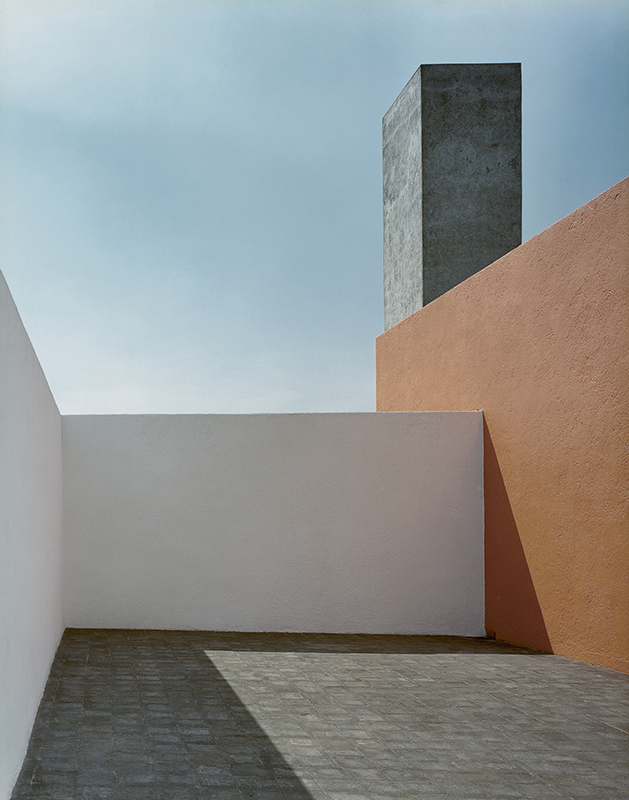 Rooftop terrace of Luis Barragán's residence (1948)
Image courtesy of Barragan Foundation / ©Armando Salas ​
---
Federica Zanco is director, Barragan Foundation. She received her Ph.D. in Architecture, and was a member of the editorial staff of Ottagono and Domus magazines.