Background
Whaling of Ulsan is a traditional industry that has been around since prehistoric times, and especially, Ulsan's Jangsaengpo region served as a leading whaling base. After whaling was banned in 1986, as a Korea's only whale museum, whale park and whale village were built and designated as special whaling cultural zones in order to preserve the traditional heritage of port ceremony, whale hunting methods, whale dumps, and whale fields. In 2017, the city of Ulsan planned a circular monorail for visitors to easier access and simultaneously experience a variety of facilities in the Whale Culture Zone. Starting from the Whale Museum situated on the coast, the monorail will return to the museum via the Whale Park and the Whale Culture Village.
Architectural Outline
The monorail facility consists of a lower platform, upper platform, and monorail garage. Among these, the lower platform building is the main facility with café, restaurant, and waiting area for visitors. The first floor consists of a lobby, a fast-food restaurant, an administrative office, a cafe on the second floor, a monorail entry and exit station on the third floor, and an observation deck on the rooftop, with each floor connected by an outdoor stairway.
Concept
The monorail station is planned according to a modernized interpretation of plant facilities and container structures, which can represent the image of industrial cities held by Ulsan. The strong red color and feel of metal from the sprawling cranes and carrier ships on the shore peripheries are directly incorporated in the building. The building consists of two steel-frame structures, which consist of a polycarbonate box and steel staircase. The steel-frame space is highly variable in response to changes in usage, and the exterior material of polycarbonate is easy to construct as a prefabricated material, reducing construction time and cost.
Breaking away from the traditional function of the vertical circulation, the stairs of this building are a terrace for the outlook and a spatial device for the interaction between people. As the form of the stairs are differently structured by each floor, a twisting and turning playground-like space is created. The stairwells have plenty of extra space for people to share conversations, linger, and explore their surroundings at different angles and heights. The staircase is also formed by three sides of different geometric composition, serving as a symbolic sculpture.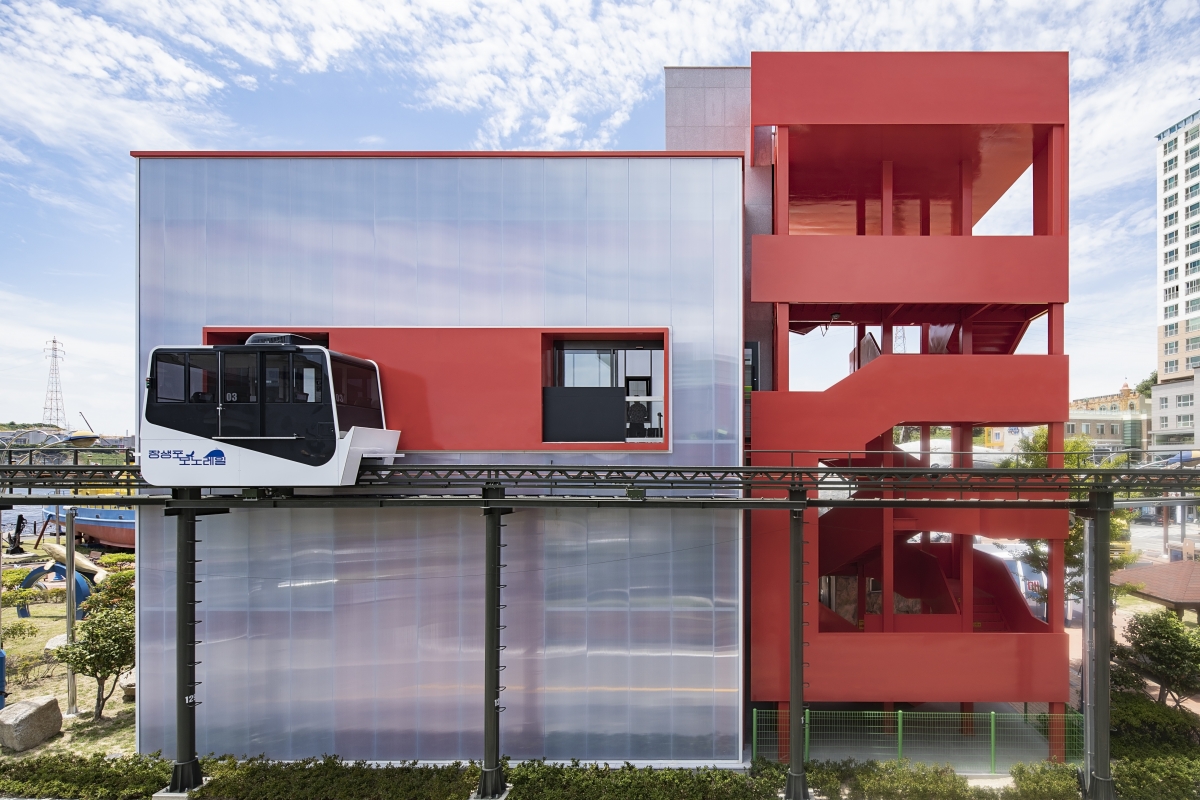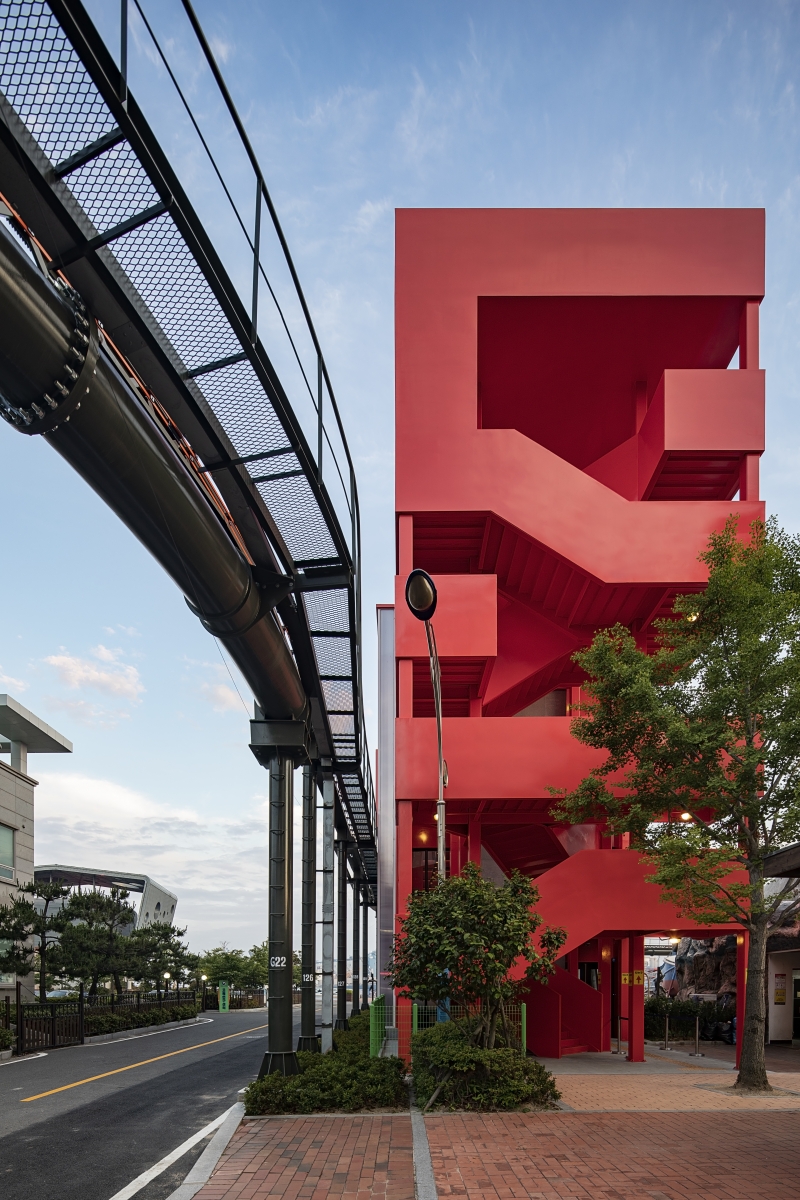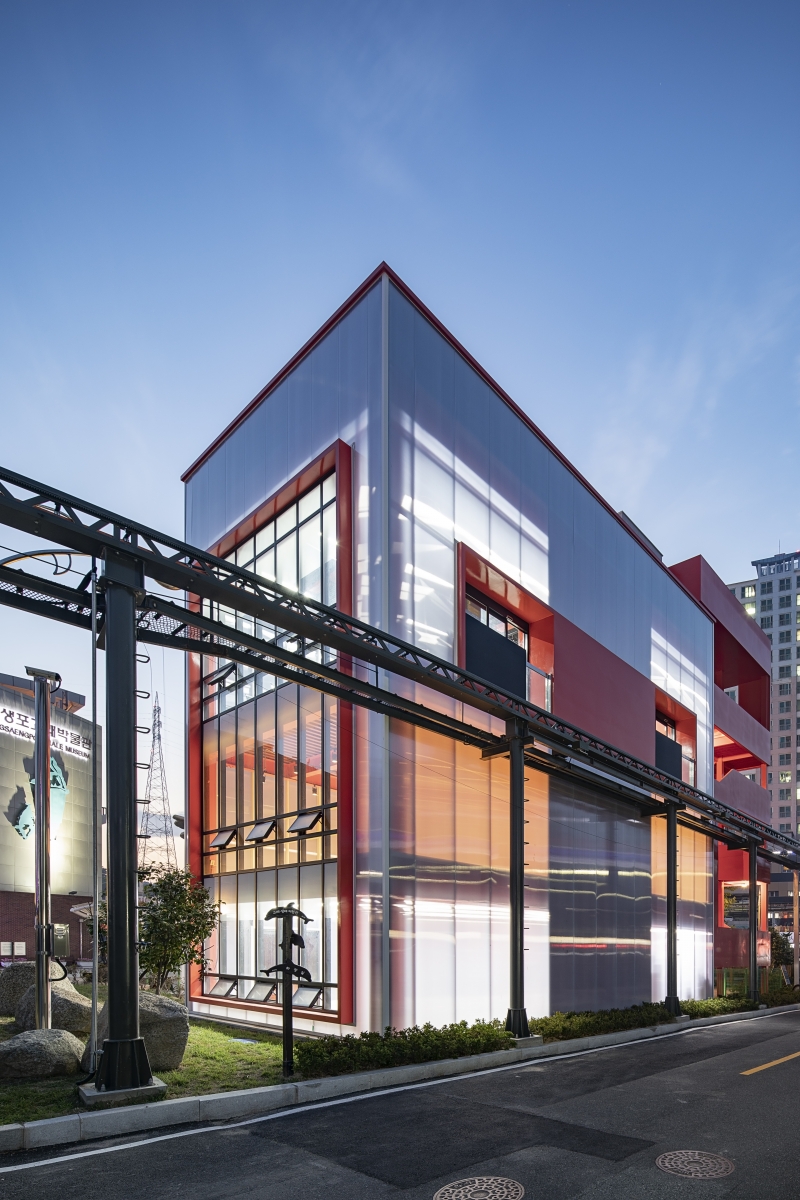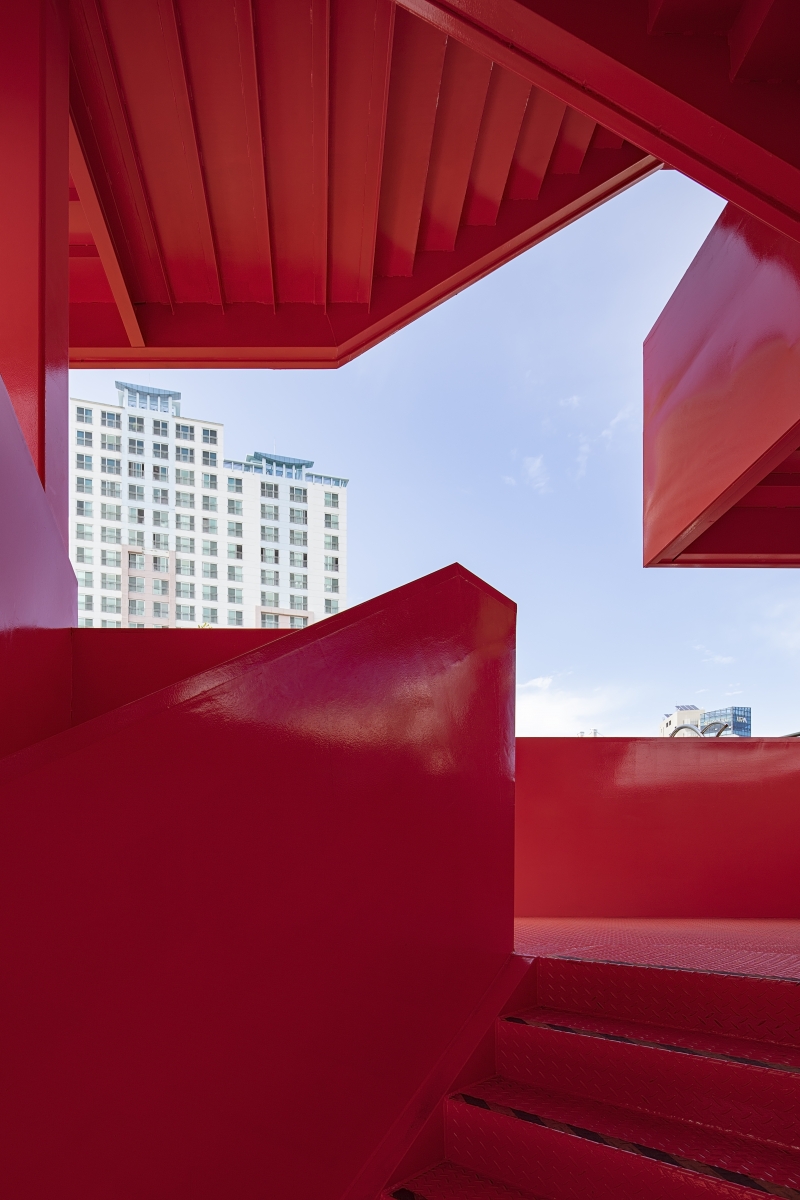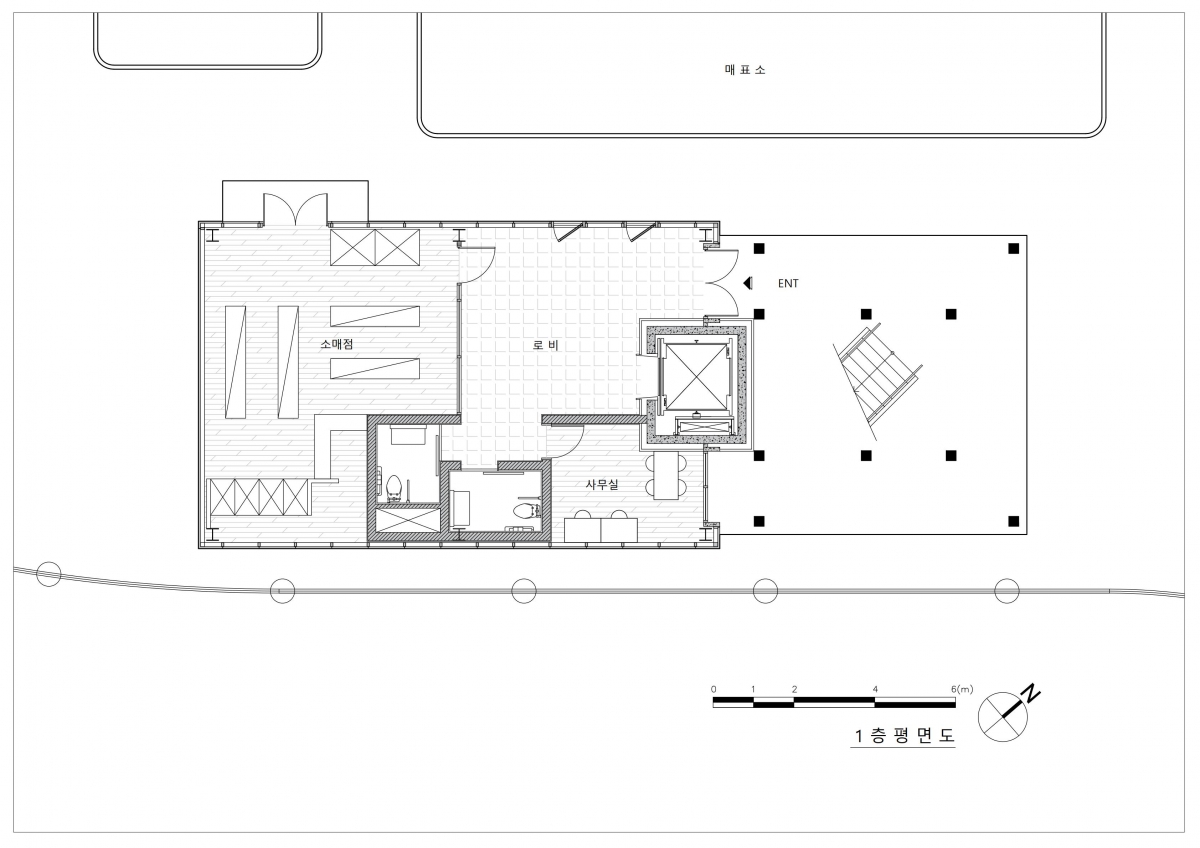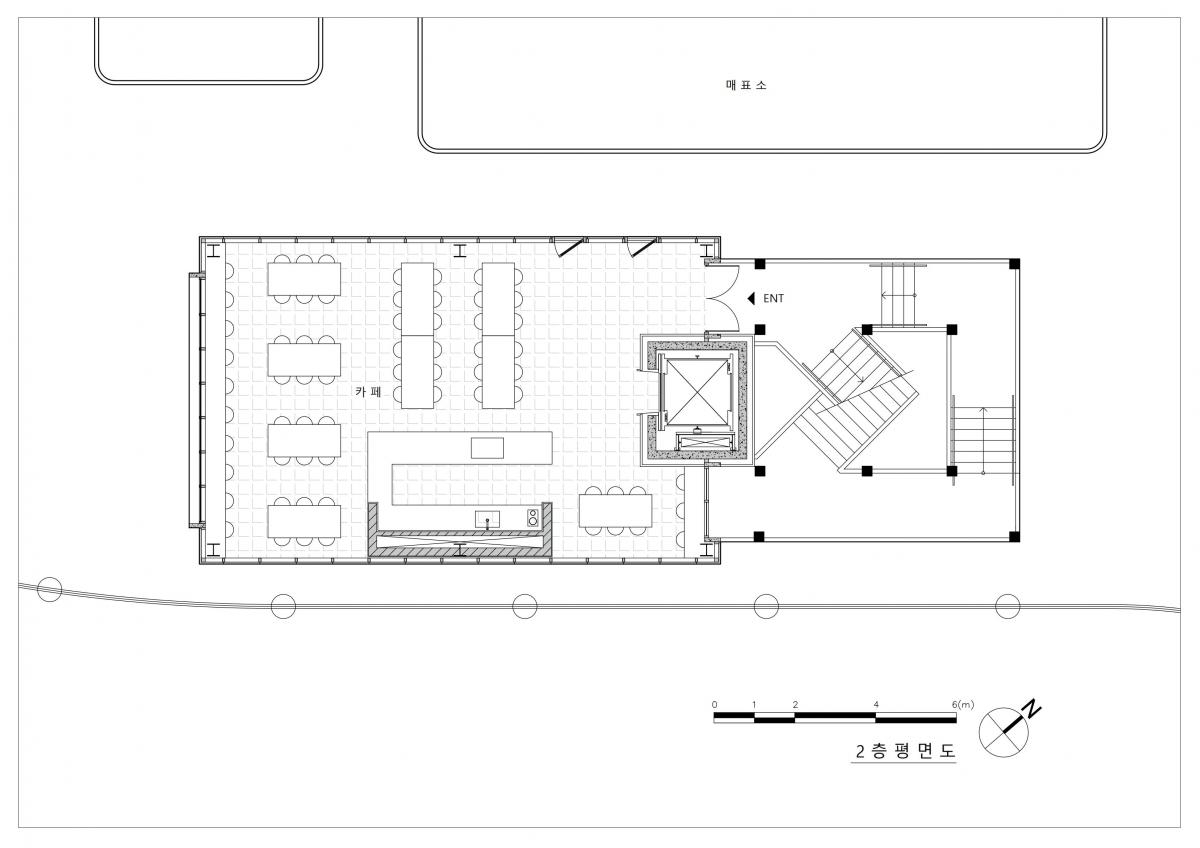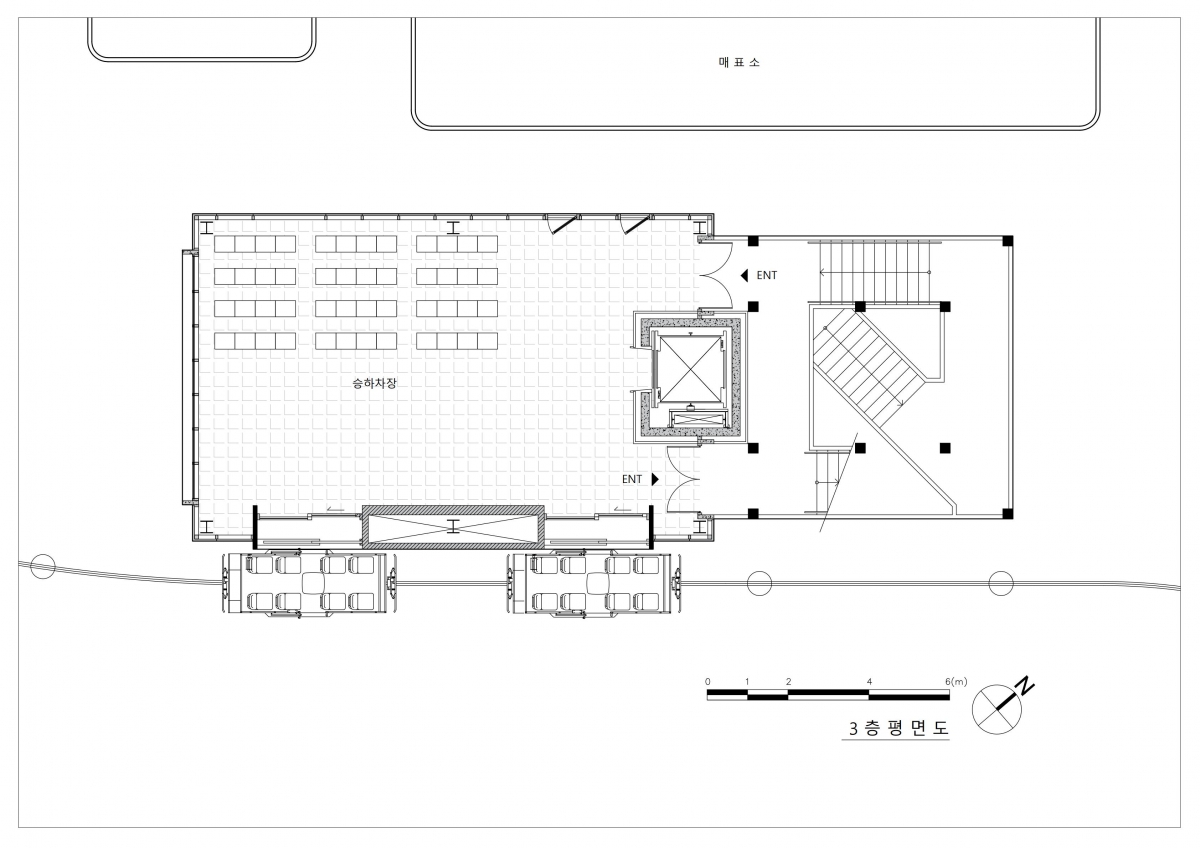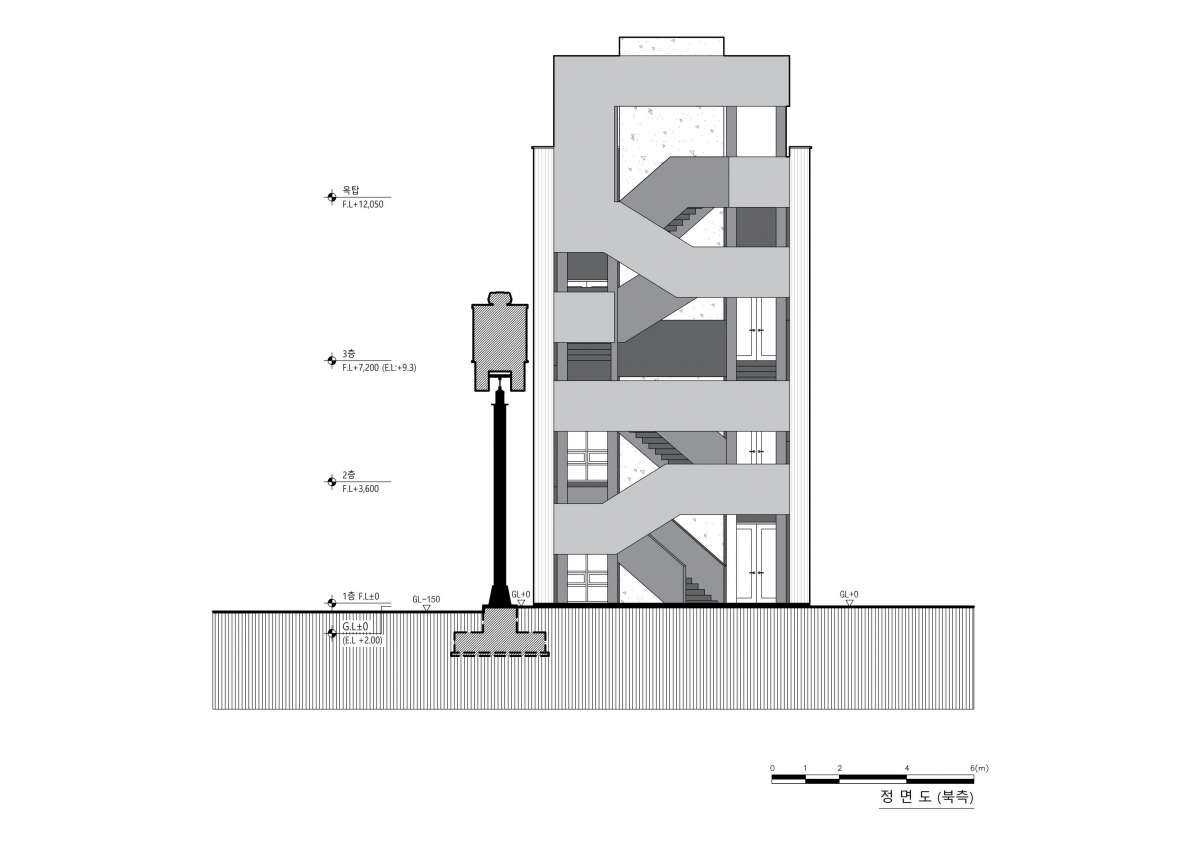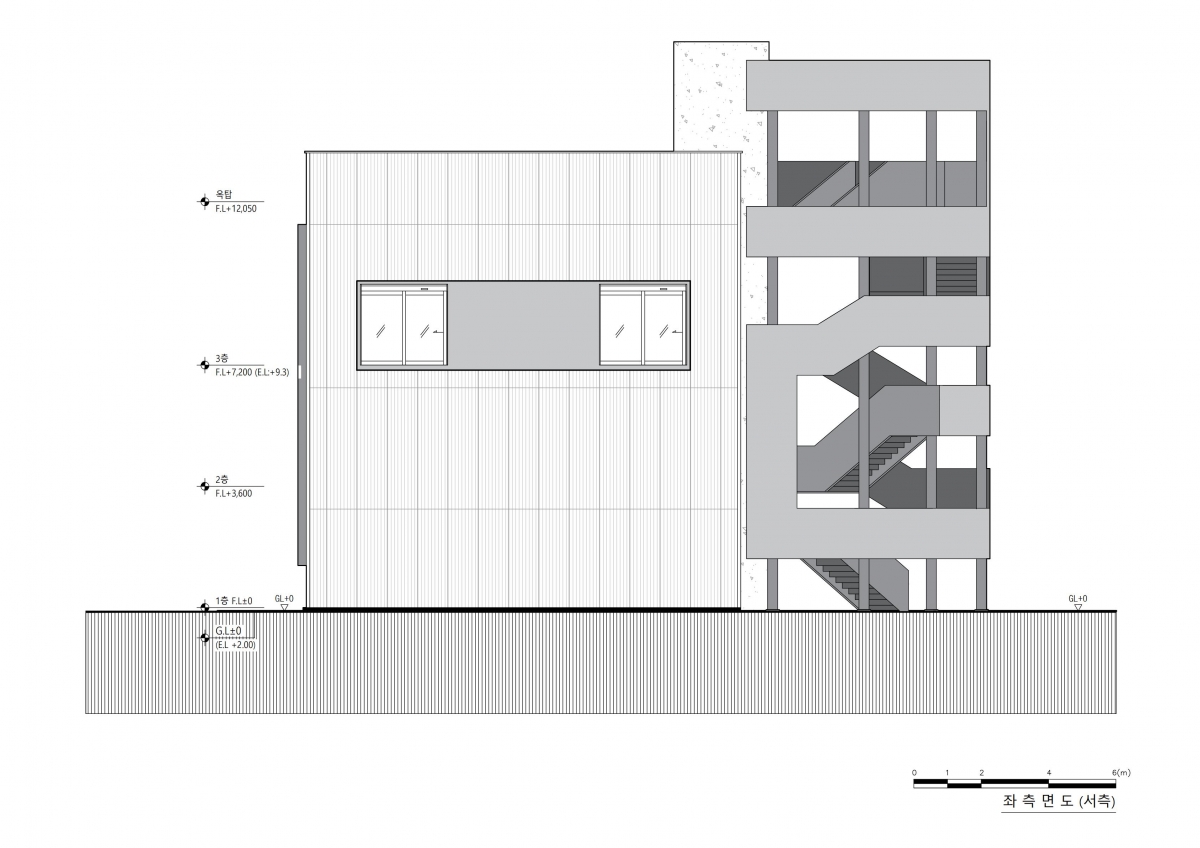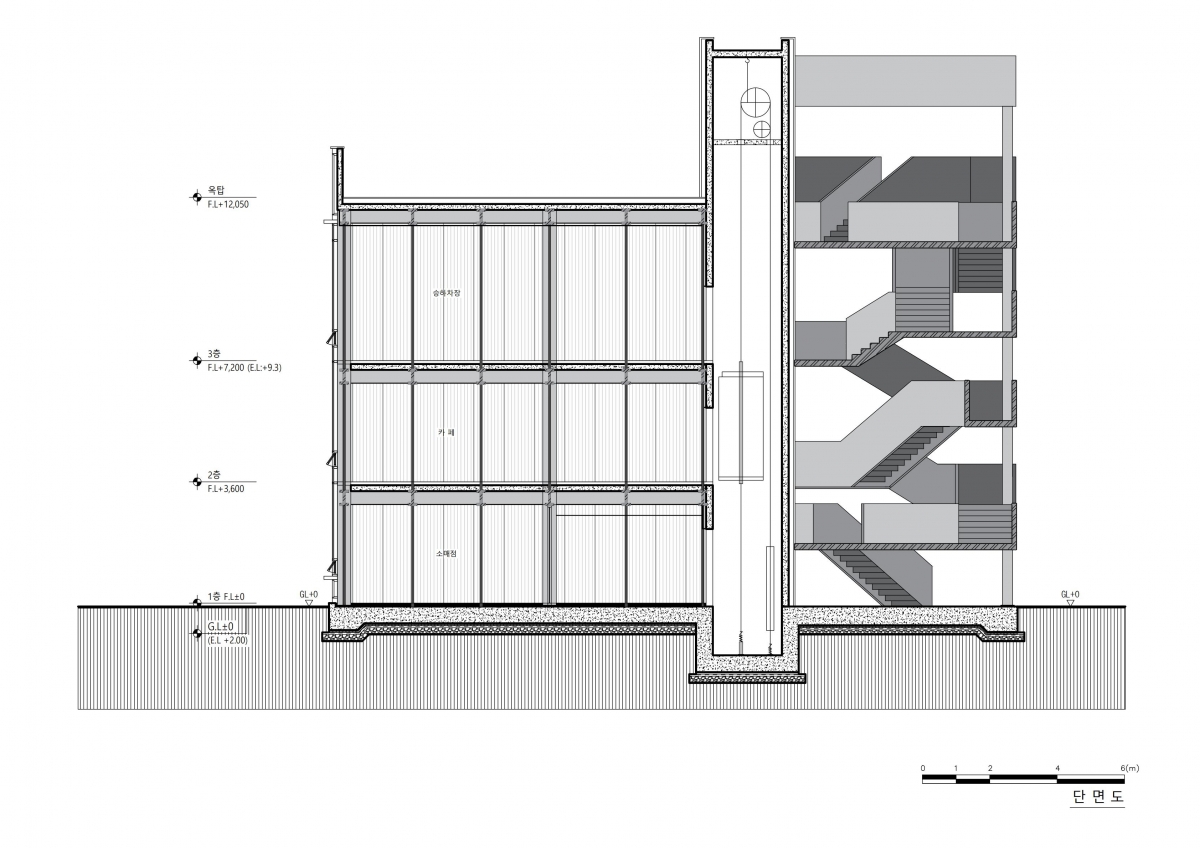 ​
Design team
Wonho Lee, Donghyuk Choi, Seokjin Park, Jinhwan Le
Location
250, Jangsaengpogorae-ro, Nam-gu, Ulsan, Korea
Building to land ratio
10.20%
Structure
steel structure
Exterior finishing
polycarbonate, terazzo, paint
Interior finishing
polycarbonate, paint
Structural engineer
Cheil Structure Lab
Design period
Mar. - Nov. 2017
Construction period
Dec. 2017 - May 2018
Client
Jangsaengpo Monorail
---
Kyuman Song is currently a professor at Hongik University's School of Architecture, and works in architectural design, interior design, and product design. He earned his master of architecture degree at the University of Pennsylvania, and doctoral degree in digital architecture and architectural management at Harvard University. His recent works include the Ulsan Jangsaengpo Monorail Station, the Samsung flagship store in Madrid, Spain, and Myeongdong Hotel 28.