The UOS Centennial Memorial Hall (hereinafter Centennial Memorial Hall) is a multi-purpose campus building at the University of Seoul. This project began with a question – what is the socially desirable role of the campus building in the local community? It is the outcome of this extensive contemplation over what kind of place a campus can be in the community that has cultivated a certain attitude: architecture caters to the needs of the university members as well as being open to its neighbourhood.
The Centennial Memorial Hall is located on the campus boundary, where once a brick-built music building and an old-fashioned gym stood, bordering low-rise houses and a small green area. As a way of respecting these memories and celebrating the University's centennial, the green area was maintained and bricks were used in a part of the new building, particularly on the former site of the music hall. The Centennial Memorial Hall is a single building that accommodates various programmes of different sizes and heights: the centennial memorial hall, gym, conference hall, classrooms, and public library. In order to solve these complex requirements, varied facilities are arranged vertically on the south-facing sloped terrain; a large and high-volume facilities – conference hall, gym – are housed on the lower part of the building; classrooms, public library, a relatively small facilities that require natural lighting and ventilation are placed at the upper part which is divided into three masses above ground. Each facility can be accessed through a large concrete, groundlevel deck. This 100m-long 55m-wide deck, which connects three masses, is an outdoor platform that introduces the surrounding natural landscape into the campus and also serves a public space of the local community. The volumes and materials of each of the masses are determined with consideration for their harmony with the nearby campus buildings, so that the Centennial Memorial Hall could blend into the campus in a natural way. The level of the deck is planned at a lower level than that of the formerly gym building, minimising the negative effects on the nearby housing area.​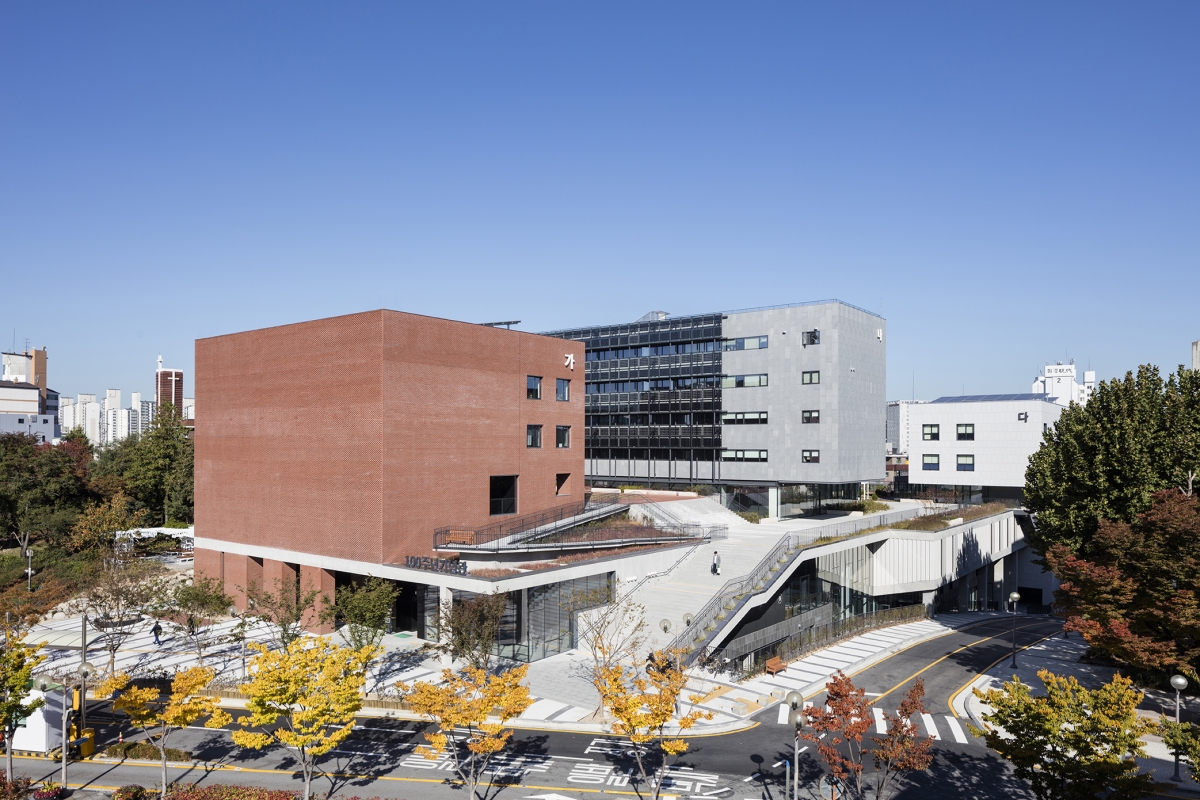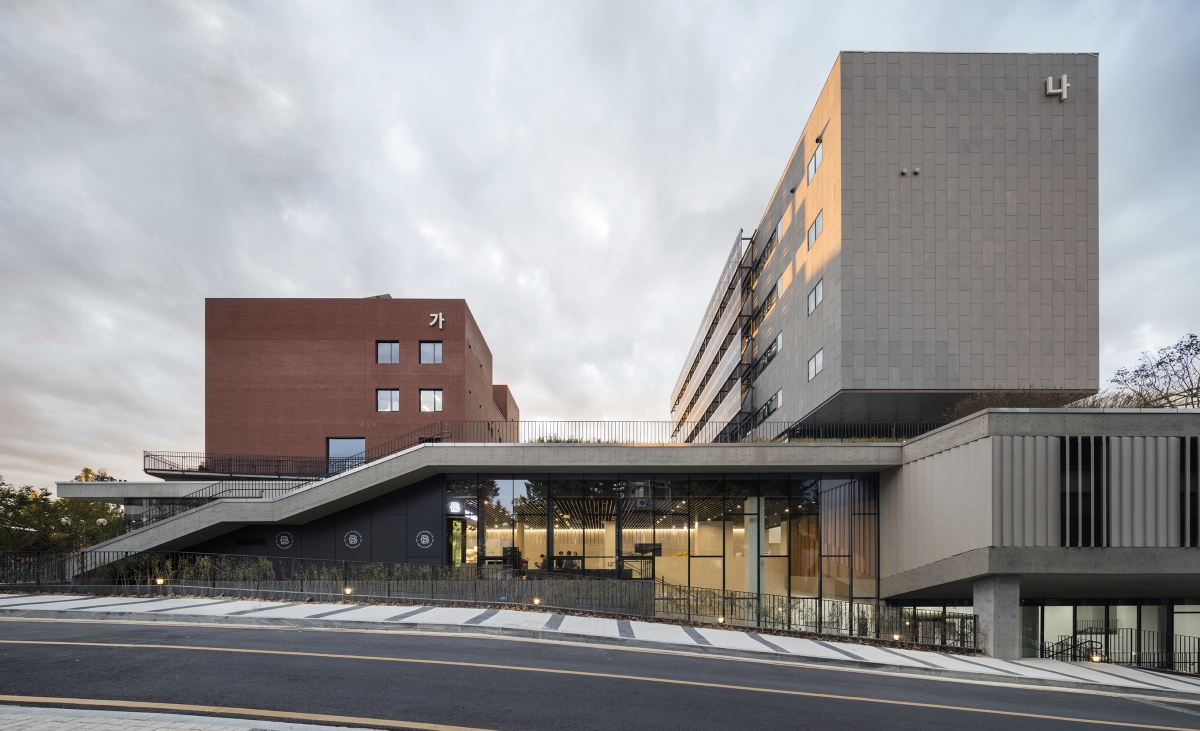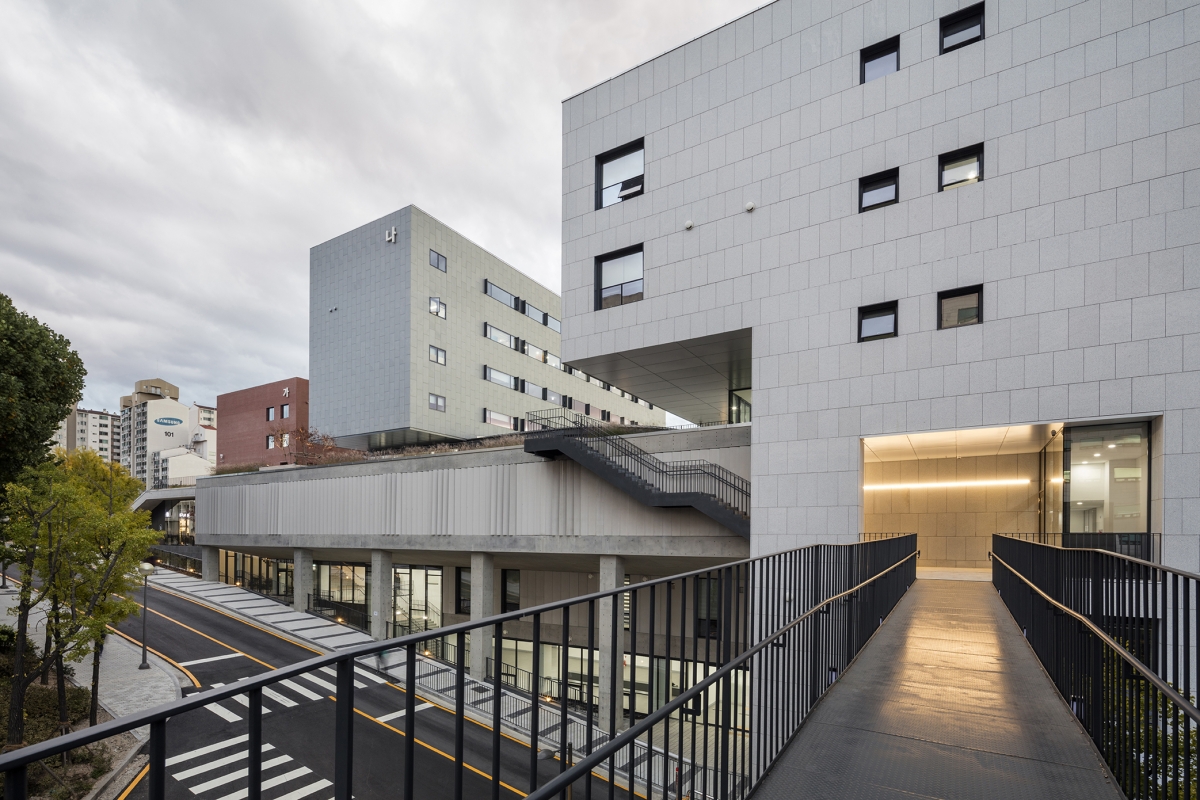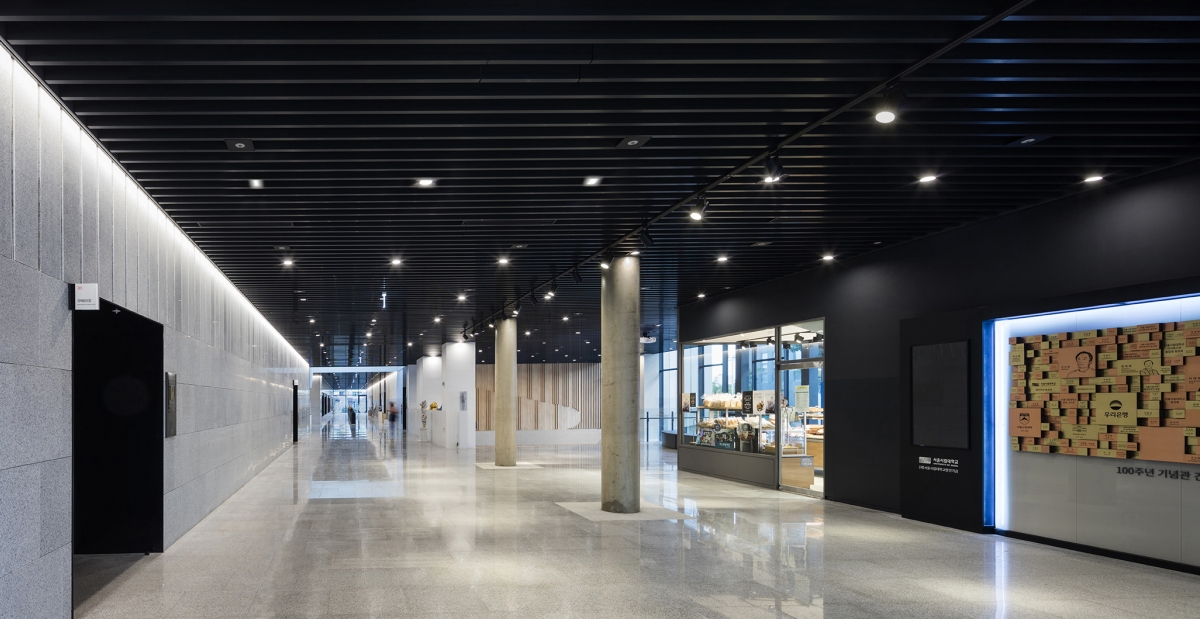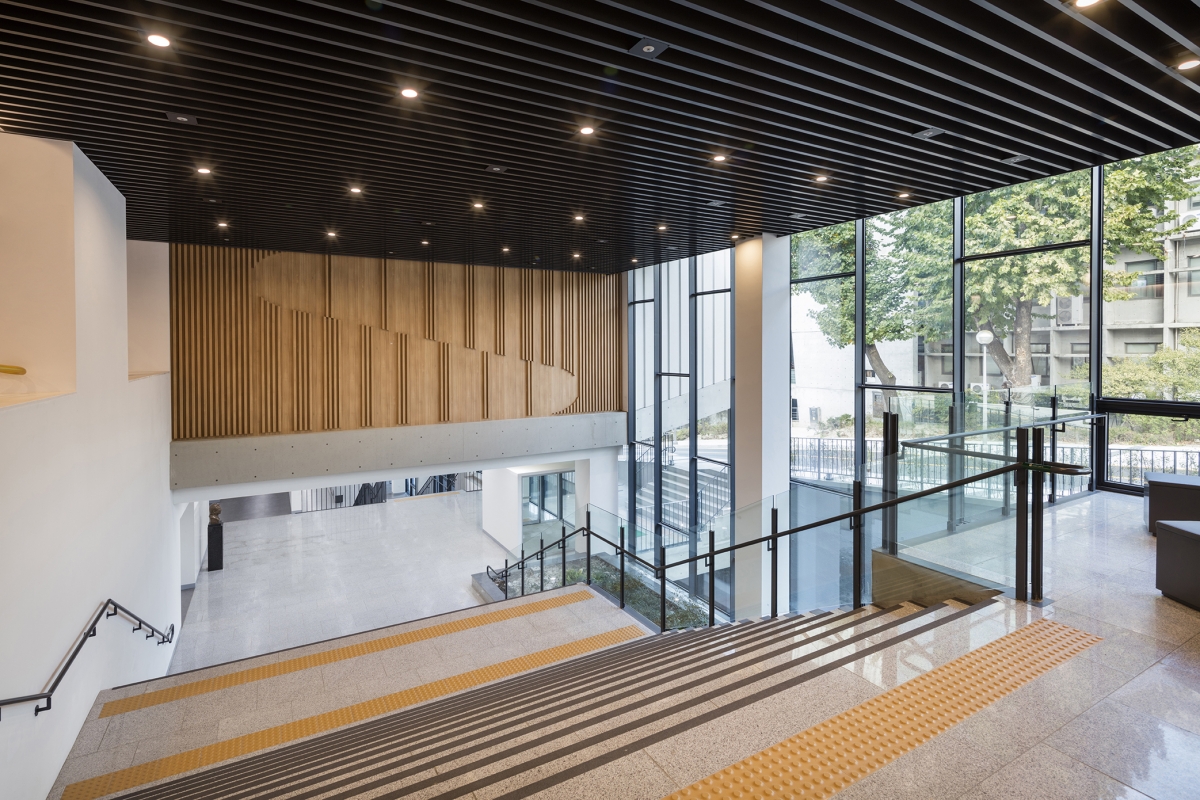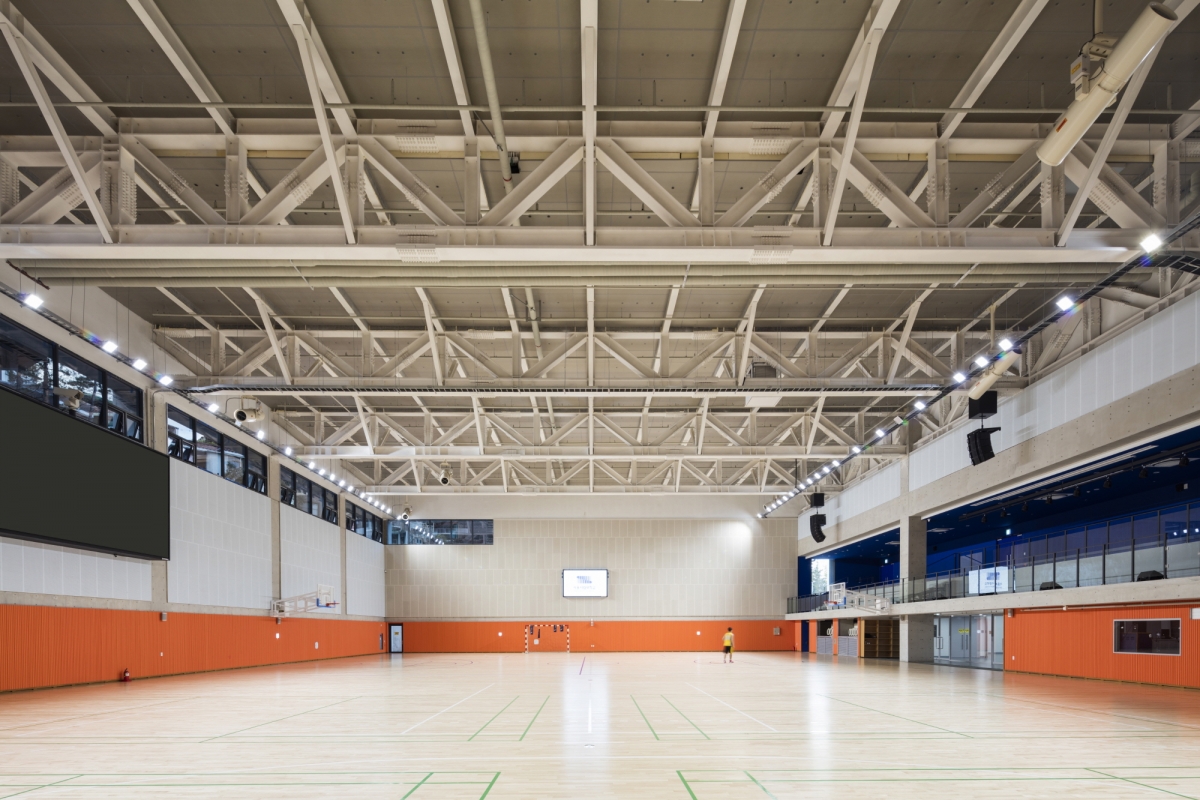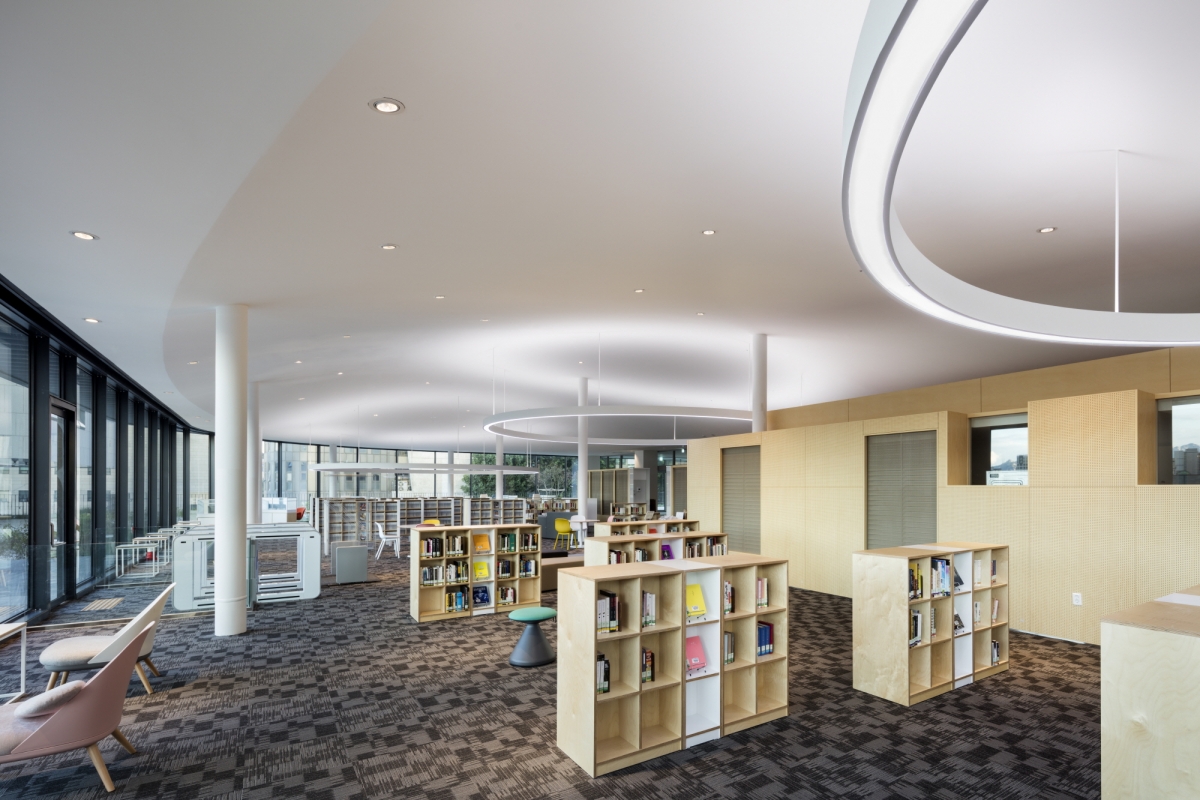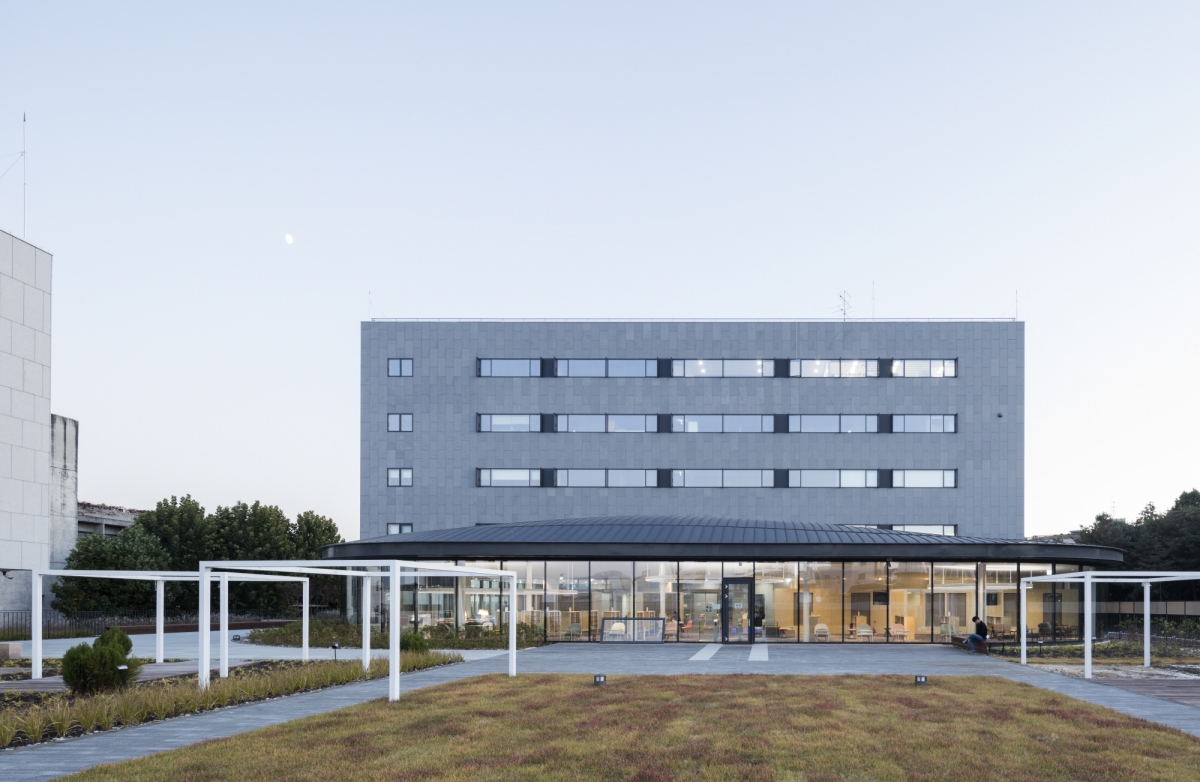 Architect
Choi Moongyu (Yonsei University) + Ga.A Architects
Design team
Kang Inchul, Koh Daegon, Song Bongki, Park Jeongho
Location
163 Seoulsiripdae-ro, Jeonnong-dong, Dongdaemun-gu
Programme
university facilities (library, conference hall, g
Site area
270,595m2 (campus)
Gross floor area
20,787.2m2
Building to land ratio
55.95%
Exterior finishing
red bricks, granite stone, extrusion concrete pane
Interior finishing
granite stone, paint, PVC tile, wood panel
Structural engineer
BARUN Structure Engineering Co.,Ltd.
Electrical engineer
Chung Woo ENG.,Ltd.
Design period
Aug. 2015 – Apr. 2016
Construction period
July 2016 – July 2018
Client
University of Seoul
Mechanical engineer
MAC&MEC., Ltd.
---
Choi Moongyu obtained B. Arch and Master of Engineering from Yonsei University, and Master of Architecture from Columbia University. Having Worked in Toyo Ito Architects, Hanul Architects and Group See, he founded Ga.A Architects in 1999. Currently he is a professor of architectural
engineering at Yonsei University. He has been invited to the 11th & 9th Venice Biennale, the 7th Sao Paulo International Biennial of Architecture, and the Shenzhen and HongKong Bi-City Biennale of Urbanism and Architecture. He has been awarded 50th Progressive Architecture Award USA, AIA-NY Award USA, Architectural Record's Design Vanguard, Korean Institute of Architects Special Award, Korean Institute of Registered Architects Award, Korean Institute of Architects. Major works include Hansook Cheong Memorial, Ssamziegil, SSU Student Union, Yonsei International Campus Veritas Hall, and H Music Library.