The park maintenance office is a practical building where elderly workers wash, rest, and eat. It also includes spaces for storage, a woodshop, and a prep area. One of the many practical requests was for the freedom of movement of 'three 1-ton trucks with water tanks and a forklift' through the very limited area of the lot. This specific request piqued the architect's imagination: a floating upper floor that would free up the ground floor.
A ㅁ-shaped mass on the upper floor resting on the ㄴ-shaped mass of the ground level allows for one corner to cantilever without any columns for 10m. In this building built with only a limited budget, the powerful structural expression of the floating corner is its sole architectural moment. Two sets of 4.5m wide double sliding doors are practical devices that also strengthen the experience of the floating corner.
A continuous ribbon window in the interior provides plenty of light and air throughout the building. Exterior walls remain opaque to minimise potential conflicts with the residents of the luxury gated communities surrounding the building. However, we did not want the windowless exterior wall to be unfriendly. We applied adhesive vinyl sheet graphics, typically used for cheap signage, on the concrete formwork. The two different surface conditions on the formwork, plywood and vinyl, create a different rate at which water drips out after the concrete is poured, resulting in a differing reflectivity of the concrete surface. The whale on the concrete wall is a subtle mural that one only notices on sunny days.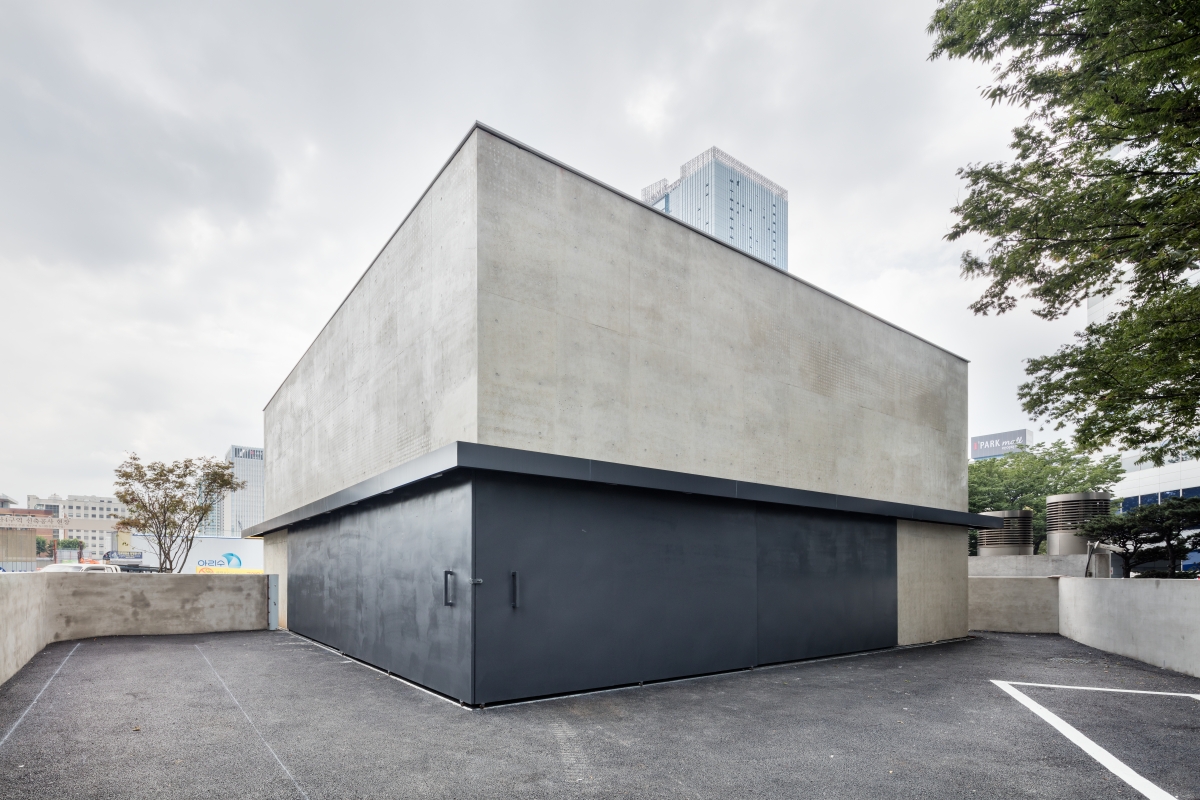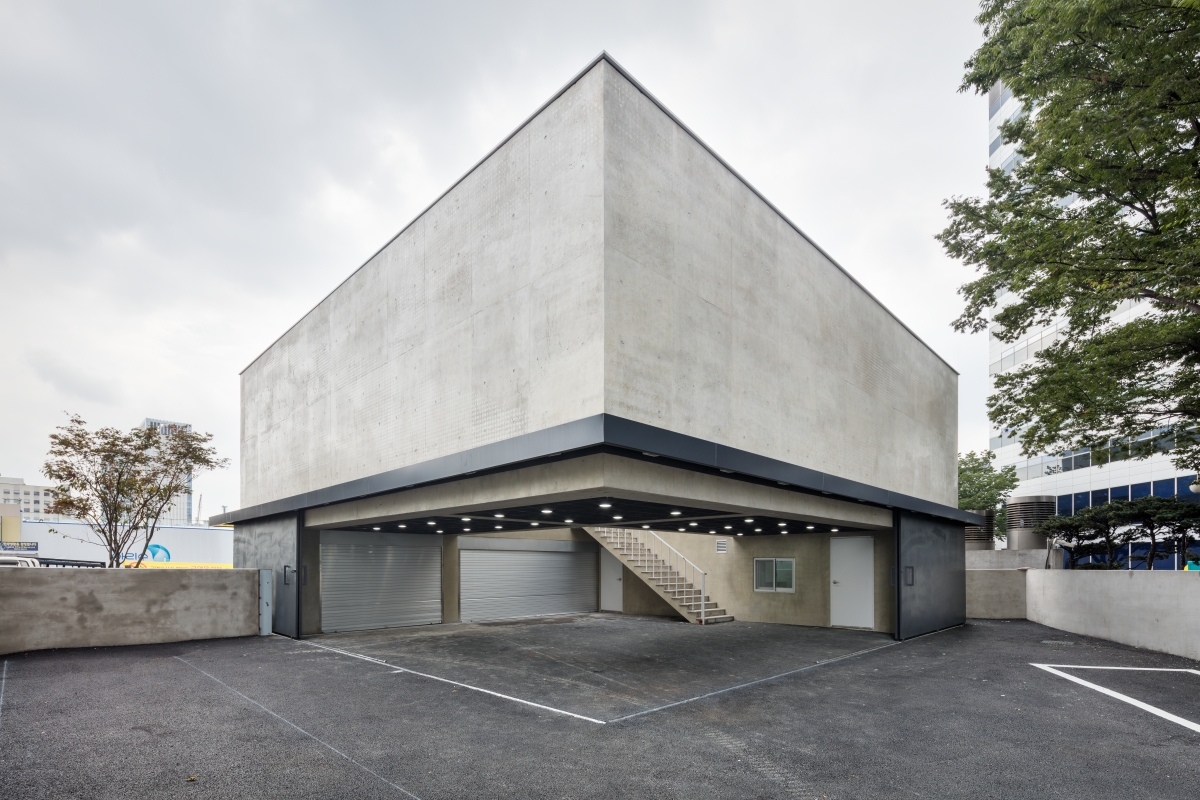 ​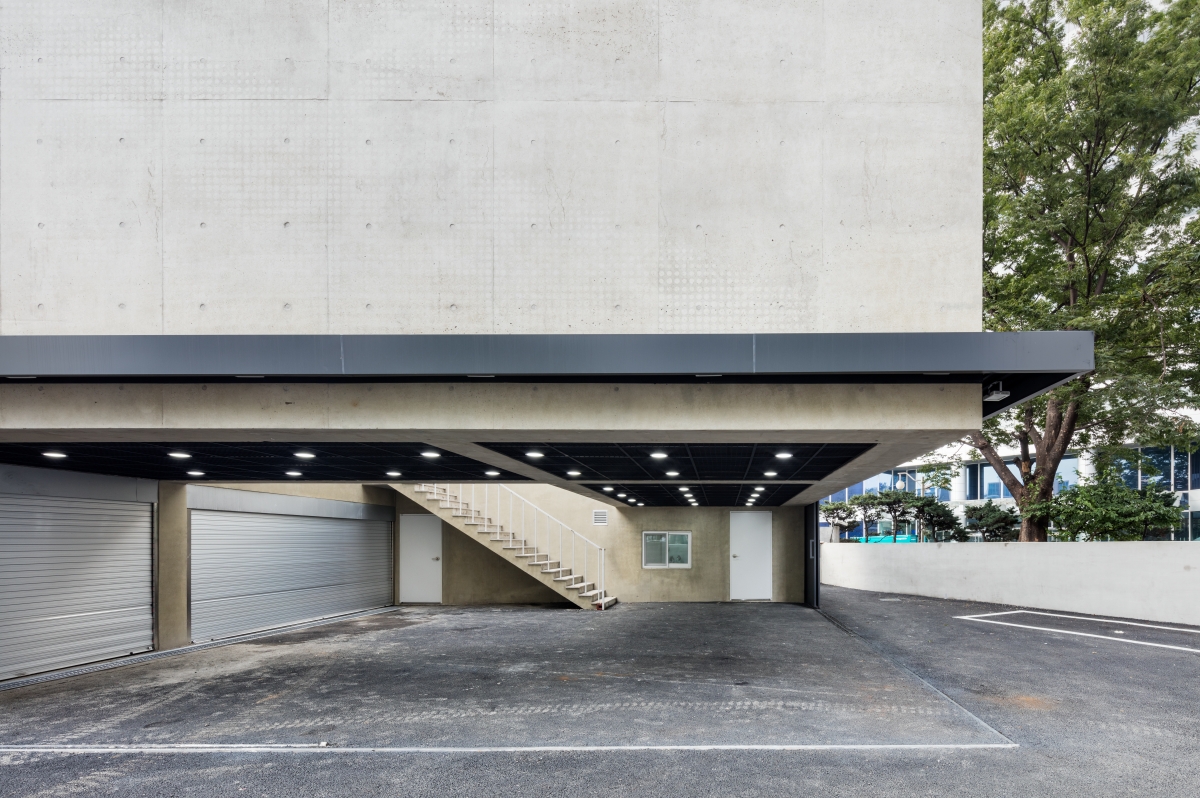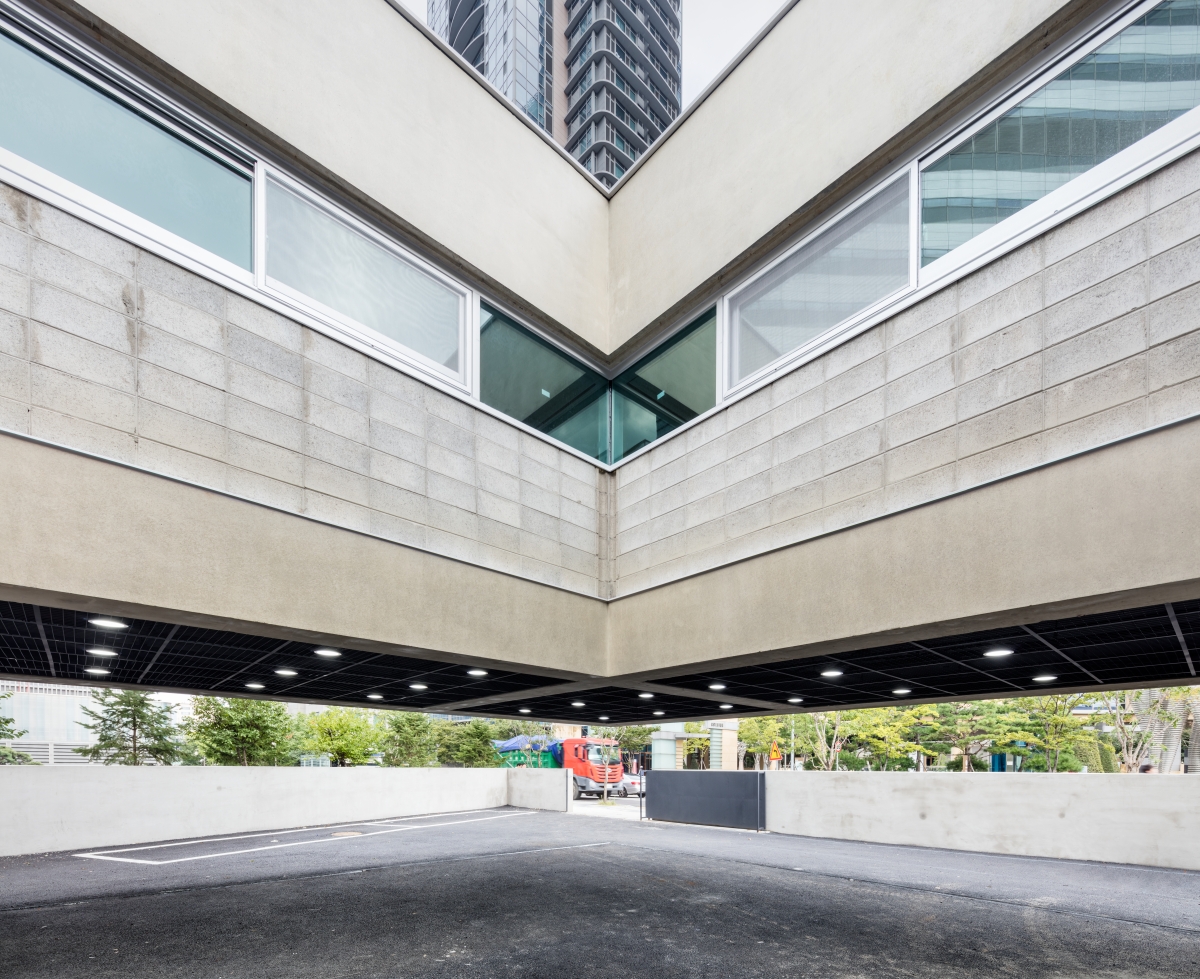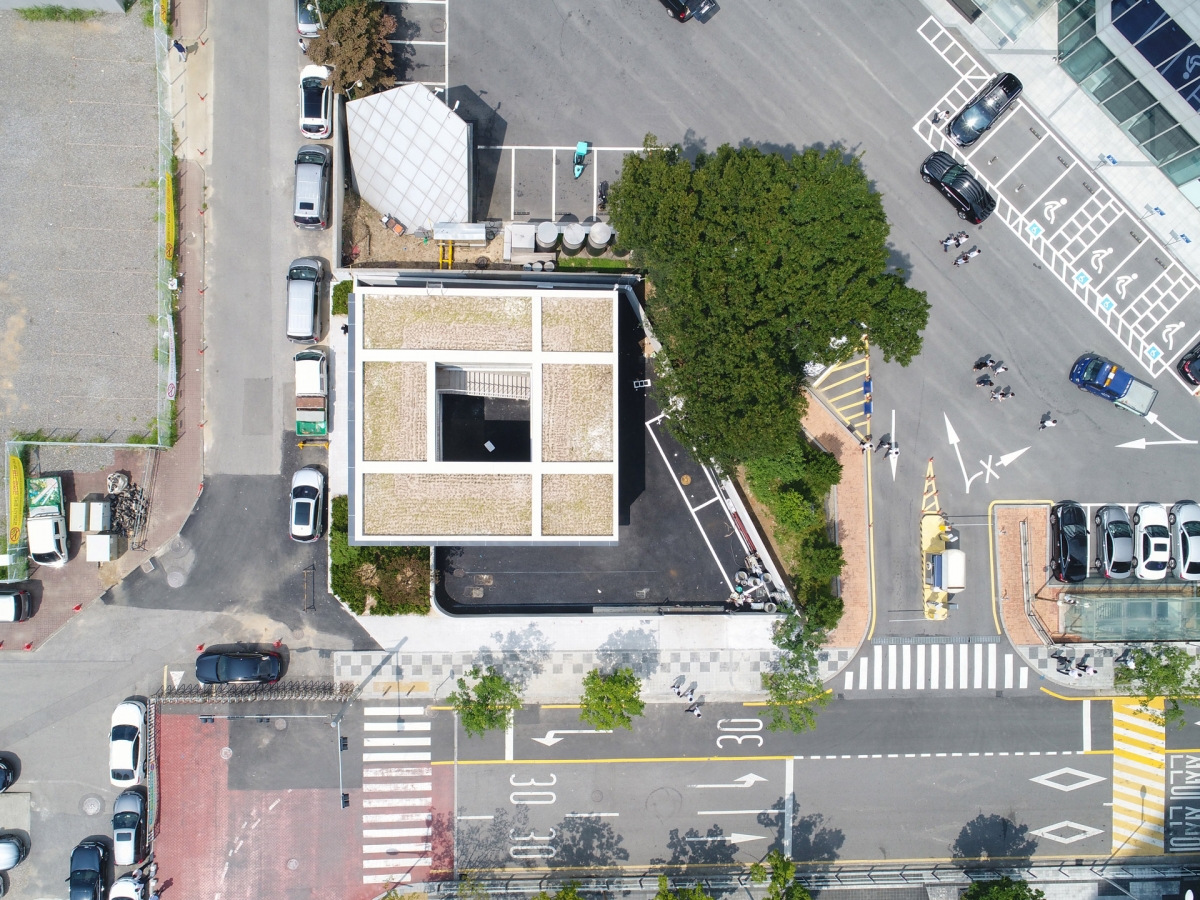 Architect
Lifethings (Yang Soo-in, Lee Heunjoo)
Design team
Choi Jaeseok, Shin Jiwon, Yang Soo-in, Lee Heunjoo
Location
1-28, Yongsan-dong 5-ga, Yongsan-gu, Seoul, Korea
Gross floor area
277.56 m2
Building to land ratio
28.73 %
Exterior finishing
exposed concrete, ground ascon finish
Interior finishing
vinyl linoleum , silk wallpaper
Structural engineer
TEOKUJO Engineering Inc.
Mechanical and electrical engineer
YOUSUNG Total Engineering Co., Ltd
Construction
JOO YOUNG CONSTRUCTION CO., LTD.
Design period
Nov. 2016 - Mar. 2017
Construction period
Apr. - Sep. 2017
---
Yang Soo-in is a Seoul-based designer and public artist. His works range from buildings and public artworks to branding and advertising. He has been widely published internationally including The New York Times, International Herald Tribune, MARK and has won Prix Ars Electronica, Red Dot Award and iF Award. He was selected as one of the 'Modern-Day Leonardos' from the Chicago museum of Science and Industry in 2006. He was an adjunct assistant professor at Columbia University Graduate School of Architecture, Planning and Preservation (2005 – 2011) where he received Master of Architecture degree with highest honor.