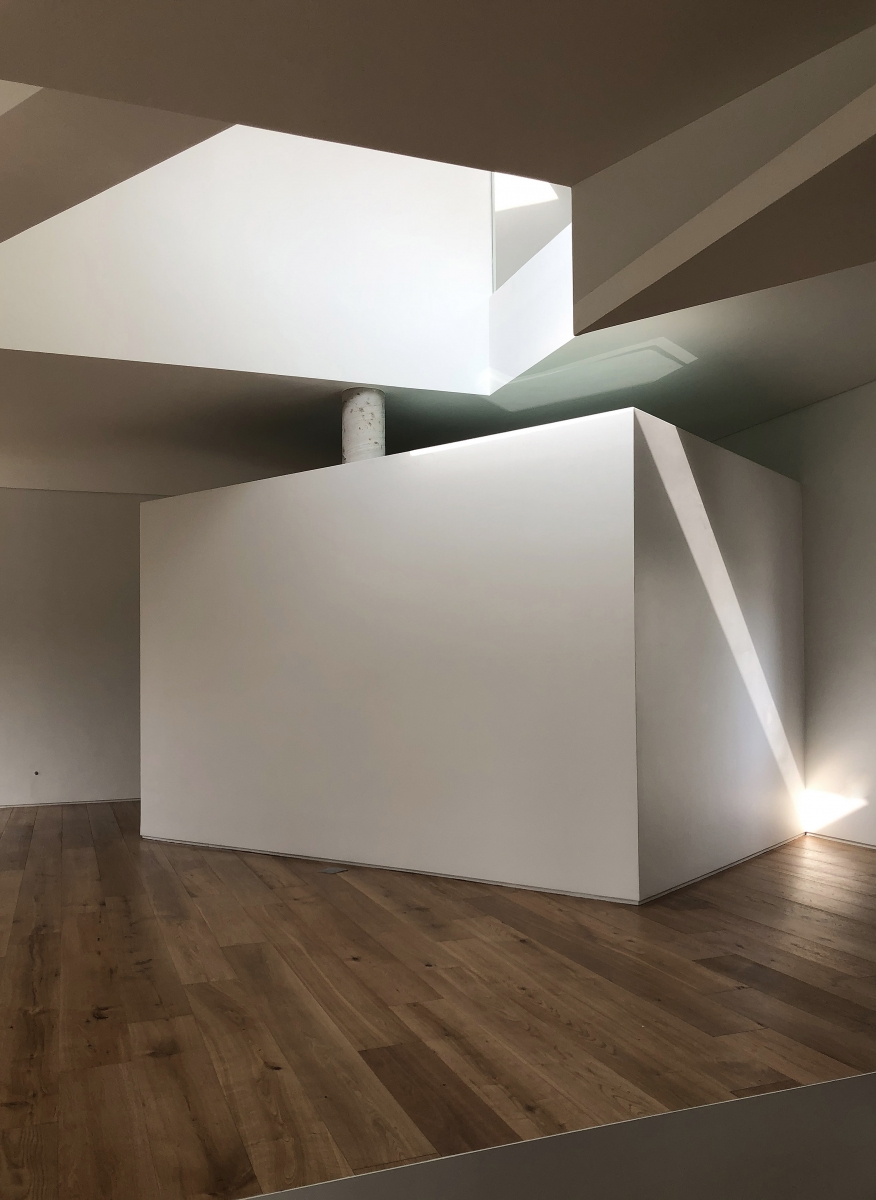 ©​Min Workshop
​
SPACE May 2022 (No. 654)​
The first thing when beginning any of our designs is undoubtedly the lifestyle of residents. Having started with the two key client requests — that is, for the living room, kitchen, and dining hall to be all on the second floor, and to have separate bedrooms on the first and third floors — the Diagonal House was designed to follow a top-heavy form with a relatively smaller first floor and larger second and third floors. The outdoor transition zone on the first floor was built in a diagonal line supporting the second and third floors, and the bulky third floor mass was cut diagonally to give it a sharper image. The second-floor interior is an open space without dividing walls. A bathroom that looks like a diagonal house within a diagonal house, ceilings of different heights and shapes, and a height difference created by the steps on the floor give the feeling of being at different zones within a same space. While the interior might be hard to visualise from the floor plan itself, the diagonal lines of the planes and sections contrast with the perpendicular lines and brought about an exciting scene. The natural light coming in from various directions create a diverse spectacle onto the space with a simple material finish. The light coming from the semitransparent glass ceiling in the bathroom creates an atmosphere never seen before using other materials. A cantilever structure was actively employed on the third floor mass to emphasise the very slight contact between the interior and the edge.​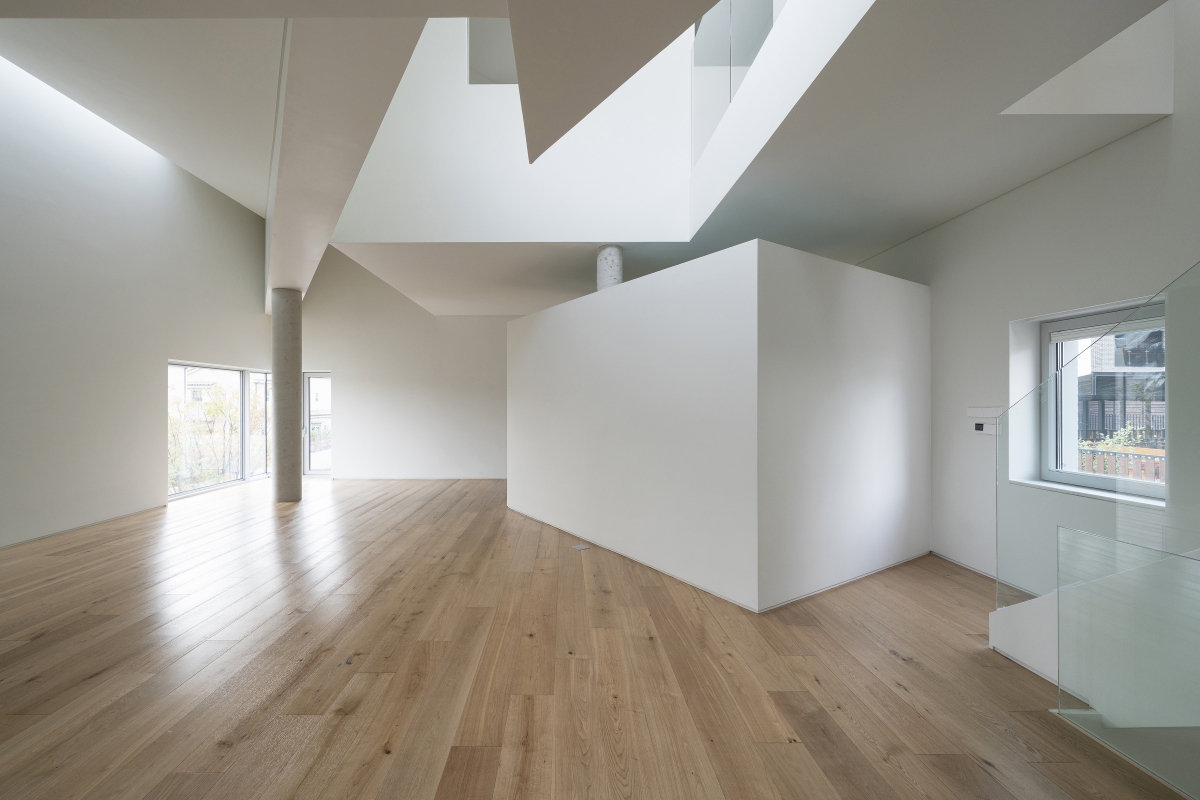 Diagonal House, 2F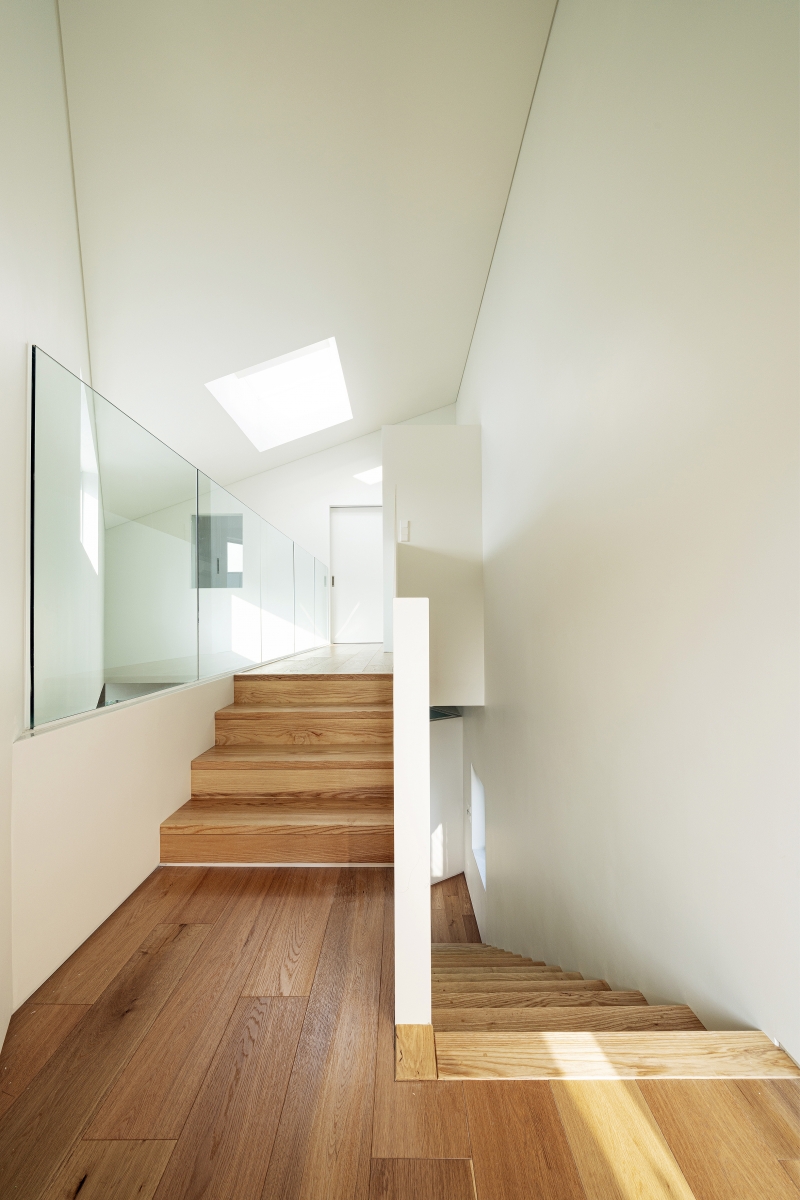 Diagonal House, 3F
​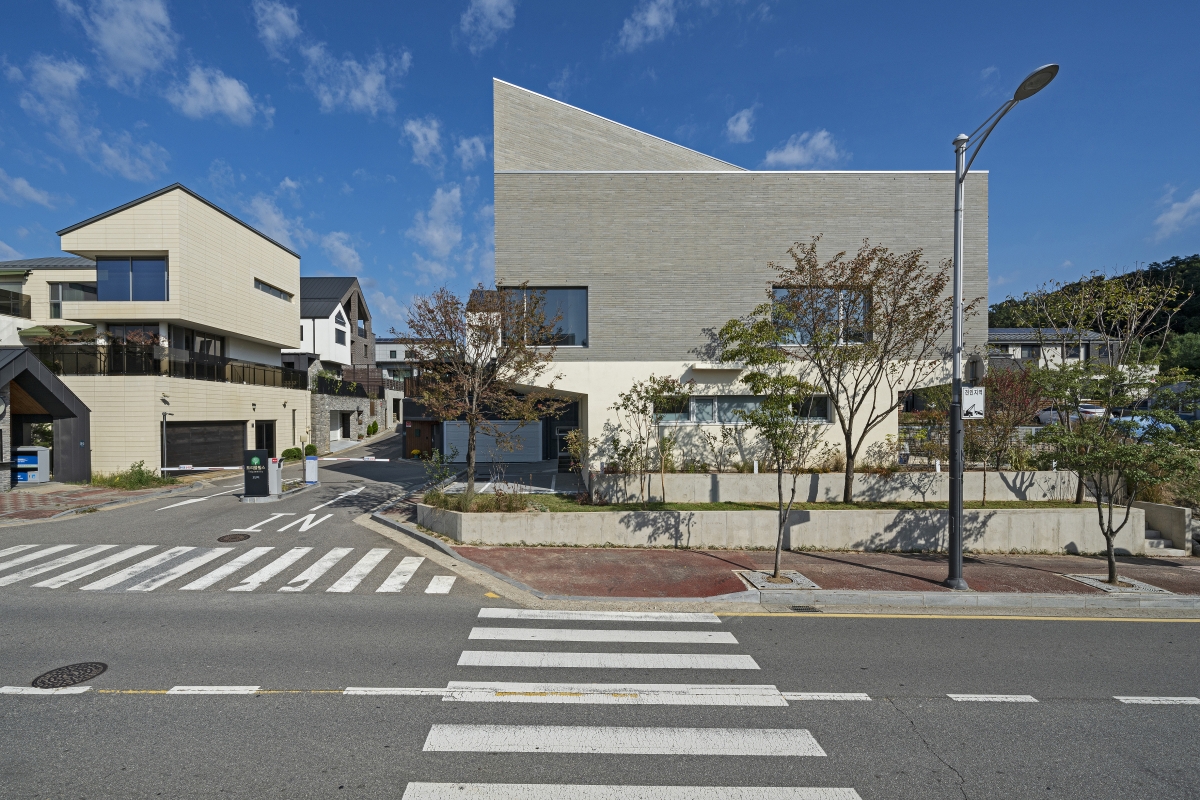 Architect
Min Workshop (Min Wusik)
Location
10-14 triplehills- ro, Yongin, Korea
Building to land ratio
49.8%
Exterior finishing
concrete brick, stucco
Interior finishing
Lacquer paing, wooden flooring, galvanized steel
Structural engineer
Eungujo Engineering
Mechanical and electrical engineer
PCM, Inc.
Construction
Jayeon and Wuri
Design period
July 2018 – Feb. 2019
Construction period
Mar. – Nov. 2019
Client
Hong Youngjun, Cho Yanghee
---
Min Wusik, after receiving his MArch at Cranbrook Academy of Art in the US and gaining work experience for about a decade, opened his studio named Min Workshop in 2011 at Seochon, Seoul. Instead of following cutting-edge technology and trends, the focus of Min's work lies in small architecture where he seeks to strike a balance between intuition and universal solution. Of his key works, one notes the Vault House (2017), Café TONN (2019), Diagonal House (2019), Ariji Building (2020), Bahariya (2022), and Durastack Headquarters (2018) for which he was awarded the KIA Award in 2019.