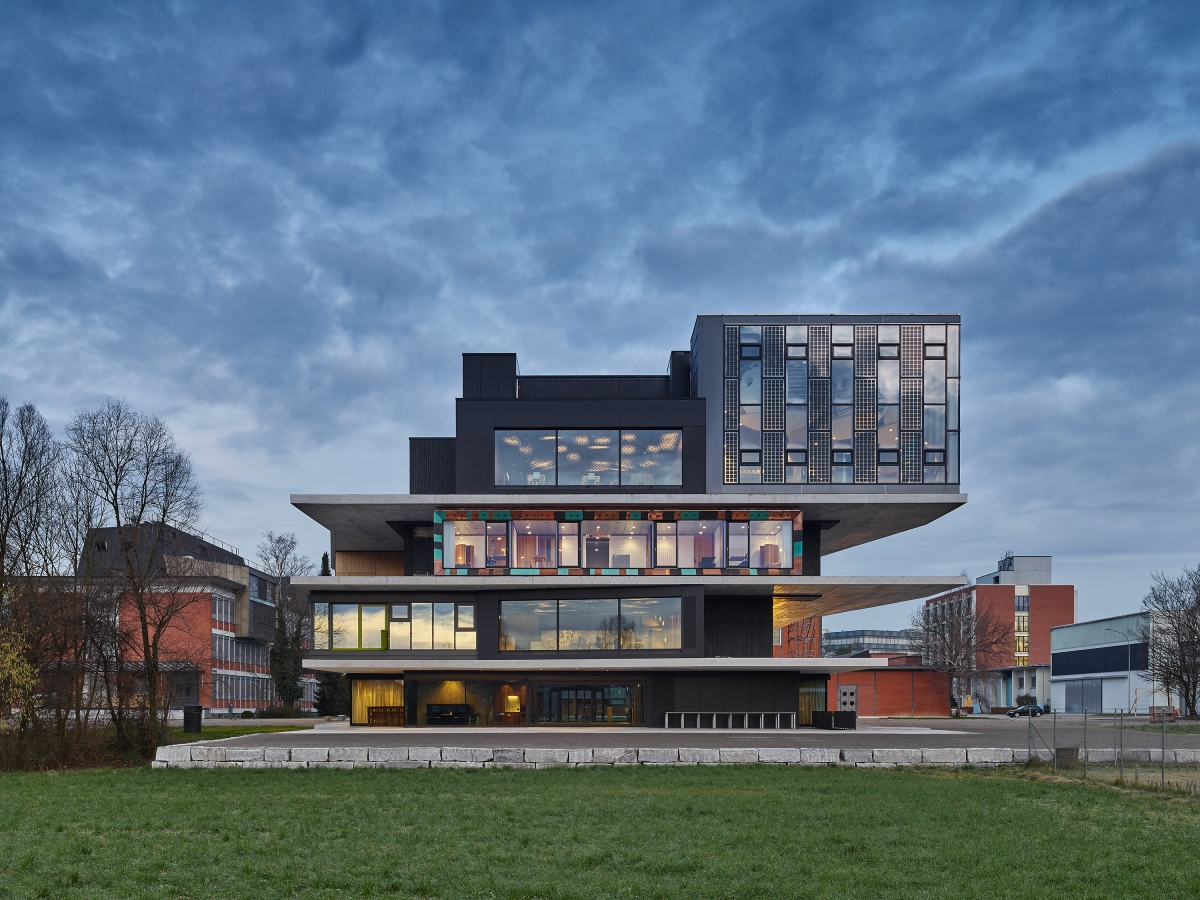 interview Frank Heinlein (communicator, Werner Sobek​) × Kim Yeram​
Kim Yeram (Kim): UMAR is a residence and office located in Switzerland. You completed this project by introducing some units from other buildings. Why did you opt for this construction method, known as 'Urban Mining'?
Frank Heinlein (Heinlein): Our experimental unit UMAR is part of the research campus NEST established by the Swiss research institution EMPA (which focuses on the testing of materials). When we were invited to design our unit, our initial discussions on the project quickly focused on one of the most urgent questions facing all architects and engineers: an increasing lack of resources, and the enormous amount of waste produced by the built environment. Our joint objective was to offer solutions in answer to this double challenge. In order to achieve this, our unit decided to use as many recycled materials as possible, and it was to be built in such as a way so as to ensure full recyclability for itself at a later stage.
Kim: Could you tell me about the origins of the seven units of this building and how you introduced these onto the campus? I would also like to hear about your criteria for selecting materials and structures suitable for this project.
Heinlein: The building materials we employed came from many different sites. There is copper from a church in Austria, and we used door knobs from a bank in Brussels. The recycled bricks came from the Netherlands, and the recycled glass sheets from Germany. All of these materials were selected according to their functional, ecological, and design qualities. They had to be recycled (or reused), and they also had to be suitable for a second (or third) recycling process. The materials were collected and installed in our unit. The latter was preassembled across seven separate components, which were then transported to their final location in Switzerland.
Kim: From the beginning, you designed the building so that it could be dismantled in consideration of the life cycle of the architecture. Which part did you particularly care about in terms of the variability of spatial use and the reuse of units?
Heinlein: The whole unit was to be as flexible and recyclable as possible. Life Cycle Thinking plays a central role in the Unit's design: all of the resources required to create the structure are fully reusable, recyclable or compostable. In addition, most of the materials have been taken from existing technical and natural cycles and can be returned to those at a later date. As a result, UMAR serves as a temporary materials store. This approach makes reusing and repurposing materials just as important as recycling them (both at a systemic and a molecular/biological level, e.g. via melting or composting processes).
Kim: In Europe, there are material circulation systems such as 'Building As Material Banks (BAMB)' which are operated to reduce construction waste and natural resource consumption. I heard that the production and extinction of building materials is managed by issuing passports for materials. Are the systems go well?
Heinlein: There are various systems which are currently tested by a wide range of actors—next to the material passports, there are others such as Madaster who work on data banks containing information on materials used in specific buildings. However, as yet there is no coherent and unified policy accepted and promoted by all actors concerned in this process. We must cope with this urgent challenge. In our opinion, this can only be achieved through a governmental initiative on the European level, bringing together all sectors of the building industry.
Kim: What do you think urban mining signifies in the climate crisis?
Heinlein: We live in an age marked by an exploding world population and an ever-dwindling supply of resources. The built environment generates over a third of our emissions and accounts for more than a third of the energy we use. It is also answerable for over half of our resource consumption and more than half of the mass of waste we produce. All of this raises the question: how can we build the cities of the future – and what materials will we use – if we do not wish to exploit and burden our natural environment any further? Faced with these complex challenges, the construction industry must show greater commitment and take on more responsibility than ever before. Our buildings should be resource-neutral and designed so that they can be dismantled and separated out into their constituent parts as and when necessary. This means we need to devise buildings that not only provide responsible housing for the present, but also that act as material banks for the future. Ideally, sustainable structures should not only store materials for the years to come, but, as far as possible, should also be constructed by recycling and repurposing existing resources that have previously been used elsewhere. Our traditional stores of raw materials may be gradually running out, but our cities could become new mines of the future. Cities will be consumers and suppliers of resources rolled into one; they will provide the mechanisms for their own propagation.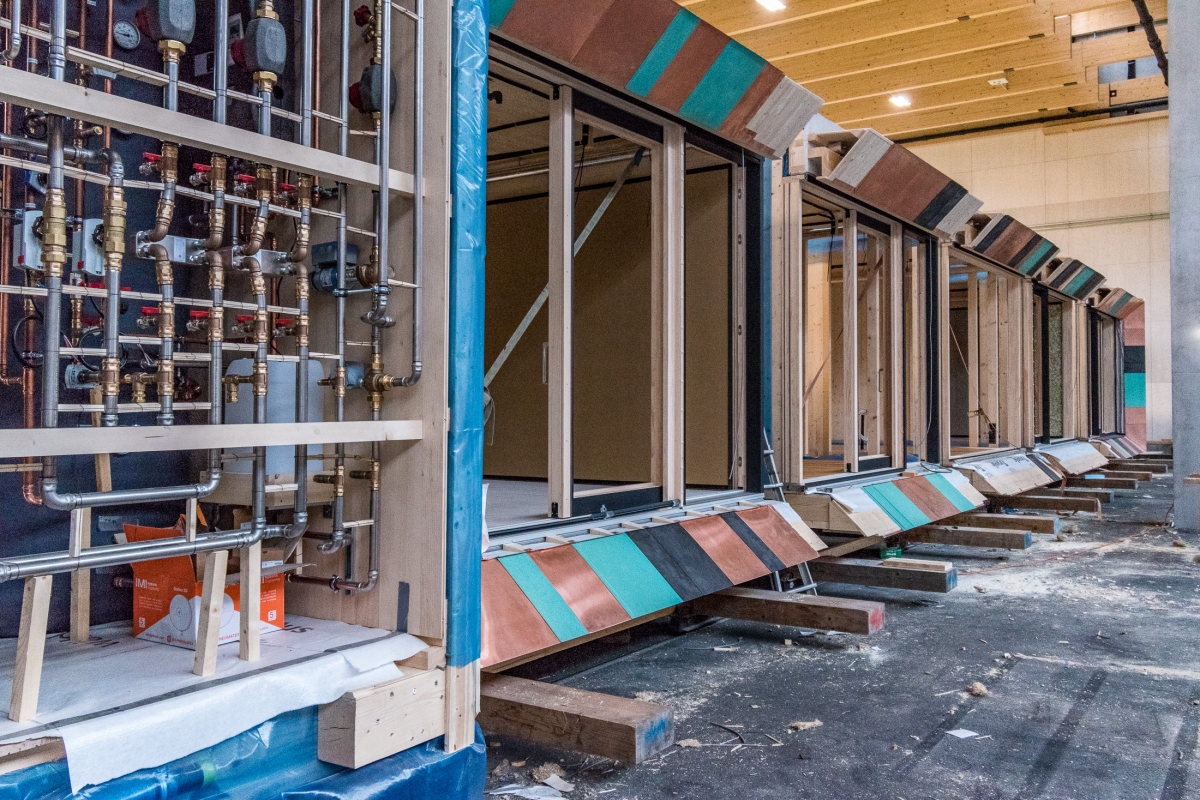 ⓒSiegfried Maeser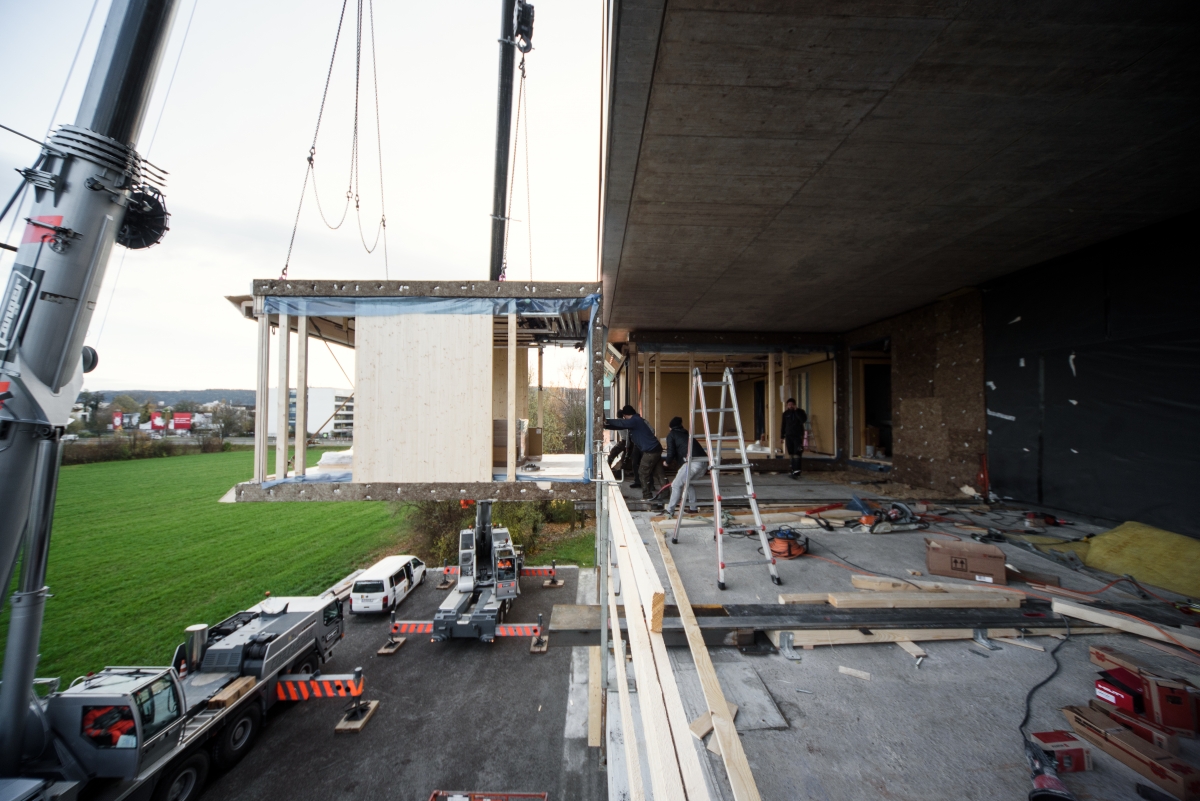 ​ⓒWojciech Zawarski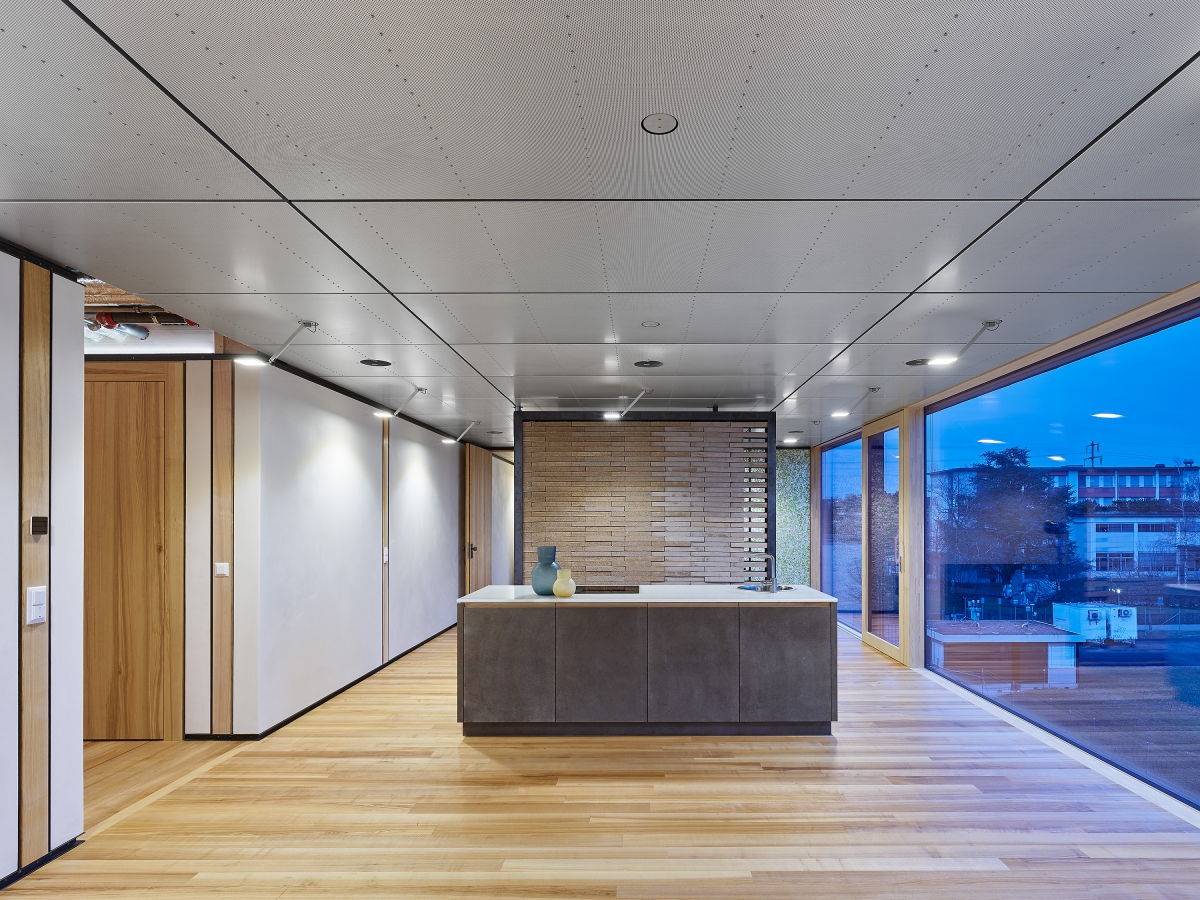 ​
Architect
Werner Sobek, Dirk E. Hebel, Felix Heisel
Location
Dübendorf, Switzerland
Structural engineer
Merz Kley Partner
Construction
Kaufmann Zimmerei und Tischlerei
Building physics consultant
Weber Energie und Bauphysik
HVAC consultant
Amstein+Walthert AG
---
Frank Heinlein was born and brought up in Berlin, Germany. After studies at the Universities of Berlin, Germany; Edinburgh, Great Britain; and Strasbourg, France he took his PhD at the European University Institute in Florence, Italy. He has been in charge of business communication of the Werner Sobek Group since 2000. Frank Heinlein was actively involved in the UMAR project from the very first moment until its completion.