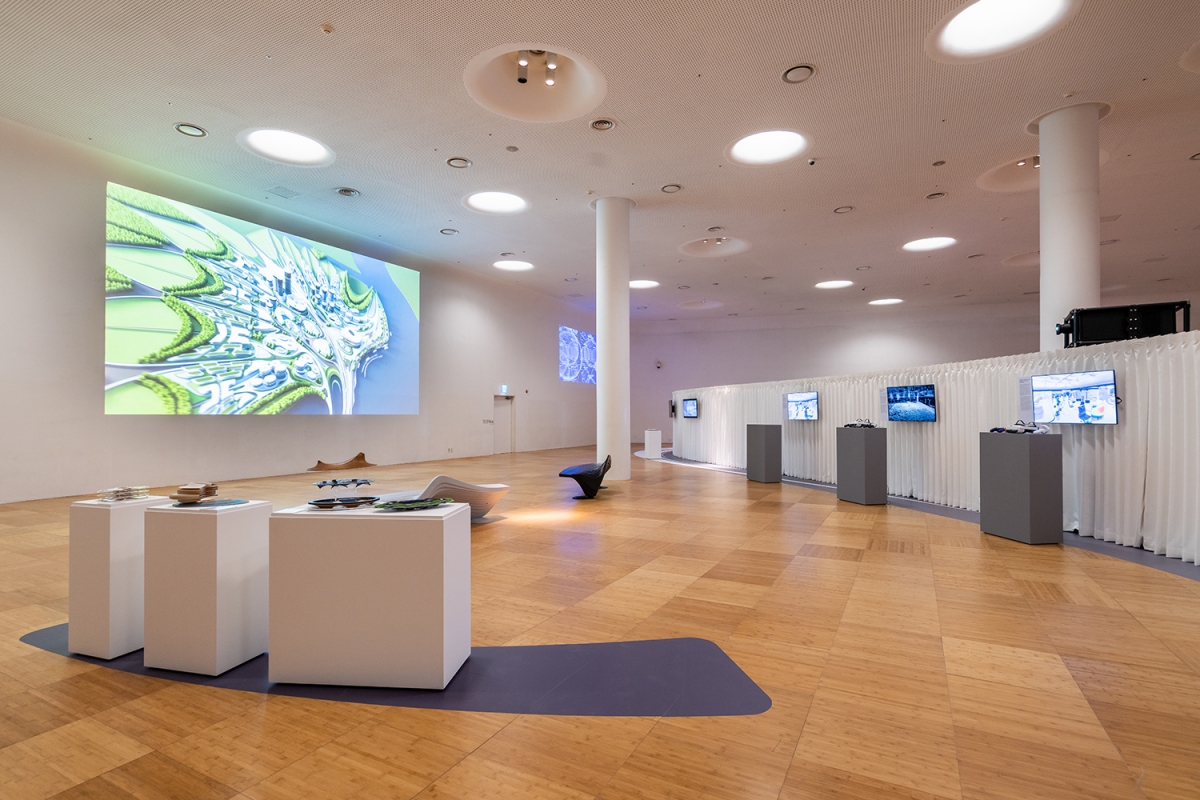 Image courtesy of Seoul Design Foundation
In 2014, Dongdaemun Design Plaza (DDP) was completed. At that time, the building aroused great interest thanks to the use of parametric design and BIM instead of conventional 2D-based design method. Eight years have passed since then, and we have newly conceived automation design and virtual architecture in the field of architecture with the advent of artificial intelligence, augmented reality, and the metaverse. 'Meta-Horizons The Future Now' began with the question: what possibilities will developments in digital technology open up to the architecture world?
This exhibition, curated by Seoul Design Foundation and Zaha Hadid Architects (ZHA), presents the future-oriented architecture achieved by ZHA and its implementation process. The introduction gives a glimpse into ZHA's commitment of innovative architecture. For example, the Striatus Bridge is a 3D printed structure, and ZHA cooperated with a building material company to develop 3D printing ink for the construction of the bridge with concrete without reinforcement. The second section deals with design in the virtual world. More recently, ZHA has been active in the field of online games and the metaverse. 'Liberland Metaverse' is a new model for nations built within a virtual world. ZHA have here designed a city hall, square, and NFT exchange. Virtual architecture is less constrained in construction, but a design based on careful analysis lies behind their achievements, from building location to core design and the layout of office desks. ZHA develops an algorithm to create an optimal environment and constructs a building based on it. At the end, it presents Refik Anadol Studio's media art in collaboration with ZHA. Screens surrounding the space show a video reinterpreting ZHA's project. The exhibition will be on display until Sep. 18 at DDP.
by Han Garam