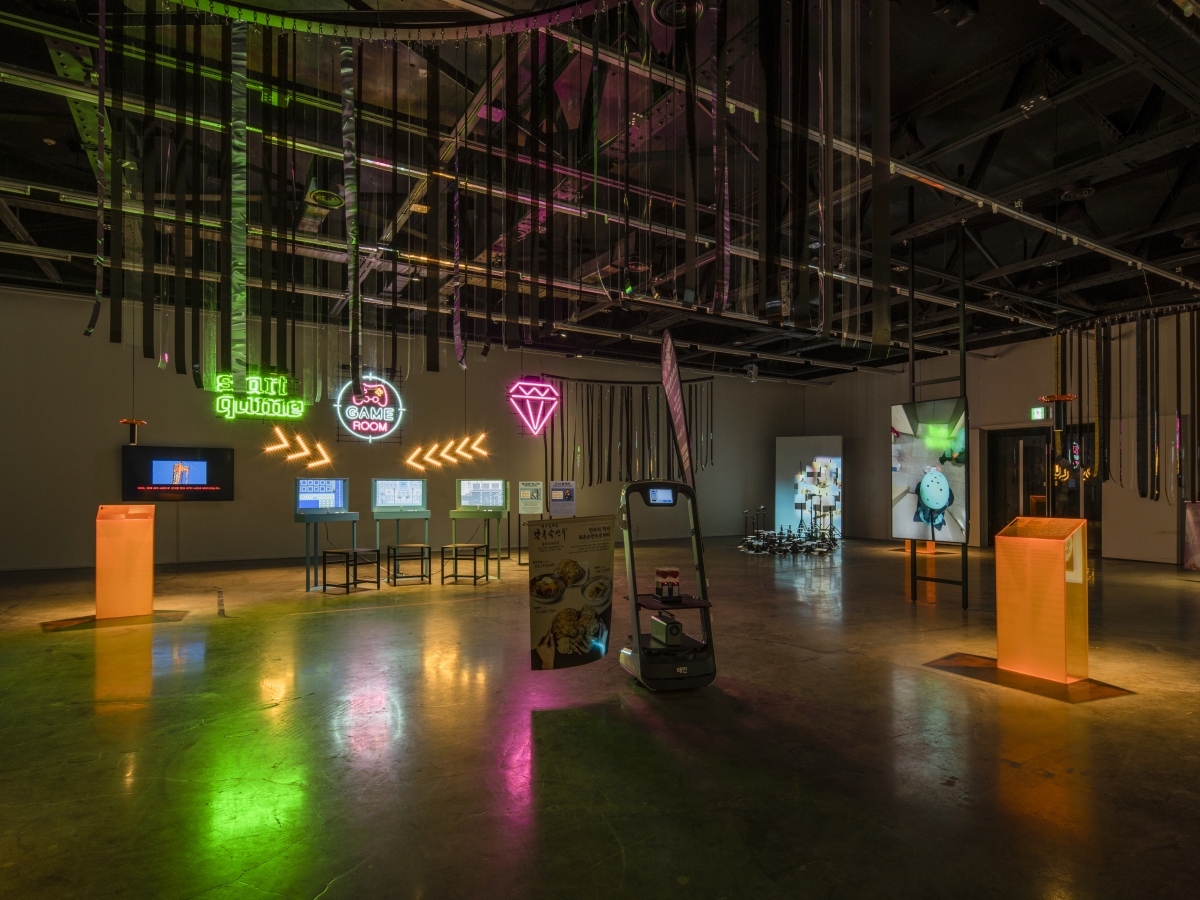 Exhibition view of 'To You: Move Toward Where You Are' / Image courtesy of ARKO Art Center
The Arco Museum of Art will hold an exhibition on February 24th. The works of the eight participating artists ask whether movement is equal to everyone, and examine the multifaceted meaning of movement.
The exhibition begins with a vibrating bell before entering. When you enter the exhibition hall, you can see a serving robot wandering between the works, which is Yoo Ah-yeon's work "Polite People" (2022). Visitors return the vibrating bell to the robot. Moving robots induce the movement of the audience, while urging the audience to participate in the consumption and distribution system through advertising images attached to the machine. Oh Joo-young pays attention to aviation mobility in the 'Cloud Area' (2021), which consists of three games. The game sets up a new background that cannot be blown away by refugees and humans who have to live in commercial cities due to the climate crisis, and visitors choose between birds, designers, and researchers and choose how to cope with each situation. The ending, which changes with player selection, reflects bioethics and environmental problems inherent in mobile technology. Jung Yoo-jin reinterpreted the non-landing tourism flight created by the Pandemic as an installation work like a roller coaster. Non-landing flights and roller coasters resemble each other in that they repeat high and low points for pleasure and return without settling down. Kim Jae-min tracks the path of factories and livestock houses in Yongsan in the past being pushed outside due to the smell. Looking into the archive of articles, papers, maps, etc., it reminds us that movement may not be the freedom given to everyone, but a means of power and exclusion. The exhibition runs until April 24.