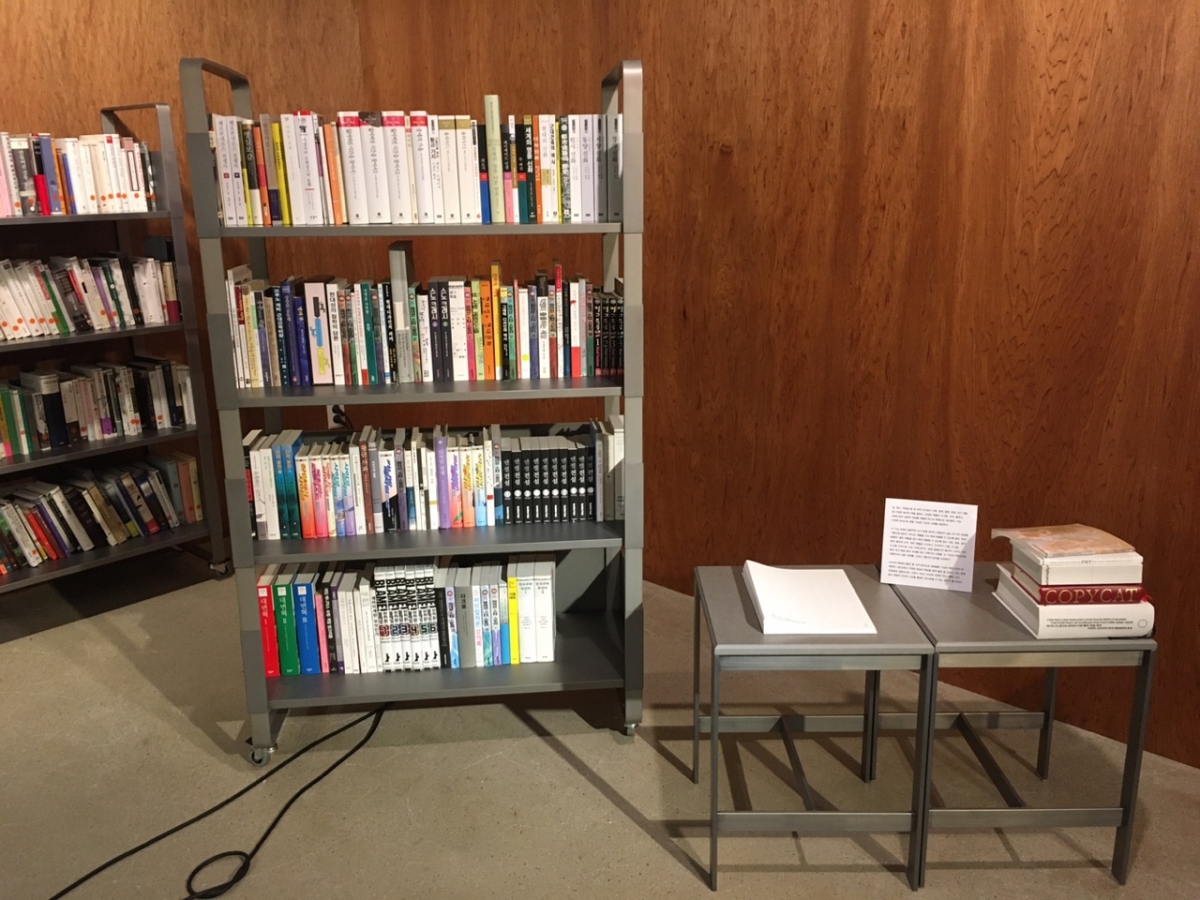 Exhibition view of 'Relay Library #2 Superellipse' ⓒPark Jiyoun​
On 14 December, the exhibition Relay Library #2 Superellipse at whatreallymatters(hereinafter wrm) came to an end. wrm aids those contending with what is now most crucial to the design and publishing culture of Hongik University, so as to widen their own perspectives. Exhibitions, studies, and programmes are all set out to disseminate the conclusions drawn by this process. At the 'Relay Library', figures that have long offered inspiration are introduced through a selection of their books. After the first session, which was led by the design group sulki and min (co-principals, Choi Sulki, Choi Sungmin), Superellipse (Principal Chung Hyun) were invited to continue the exhibition. Chung Hyun, the founder of Superellipse, an architecture and publishing office, was shortlisted for the Young Architects Program 2017 and has since participated in a number of exhibitions. His published works include PBT and CC that deal with contemporary digital culture in architecture and cities.
Chung Hyun curated a series of books from across various fields found in his library to create four rows of bookshelves in this exhibition. On the upper rows, major literary works such as In Search of Lost Time and ULYSSES are shown, while books published by MATI BOOKS, a publishing house specialising in architectural books, have been displayed on the lower rows. The bookshelf is structured using three pieces of information: the 'publication year of the first edition', which is based on time, the 'size of the bookshelf and books', which is based on space, and the 'category', which is based on the book's contents. The publication year and the size of the first edition present the architect's point of view of the world through a consideration of time and space, while the four categories – story, story-picture, picture, and picture-story – symbolise the architect's approach to envisioning a world that has not yet been realised.