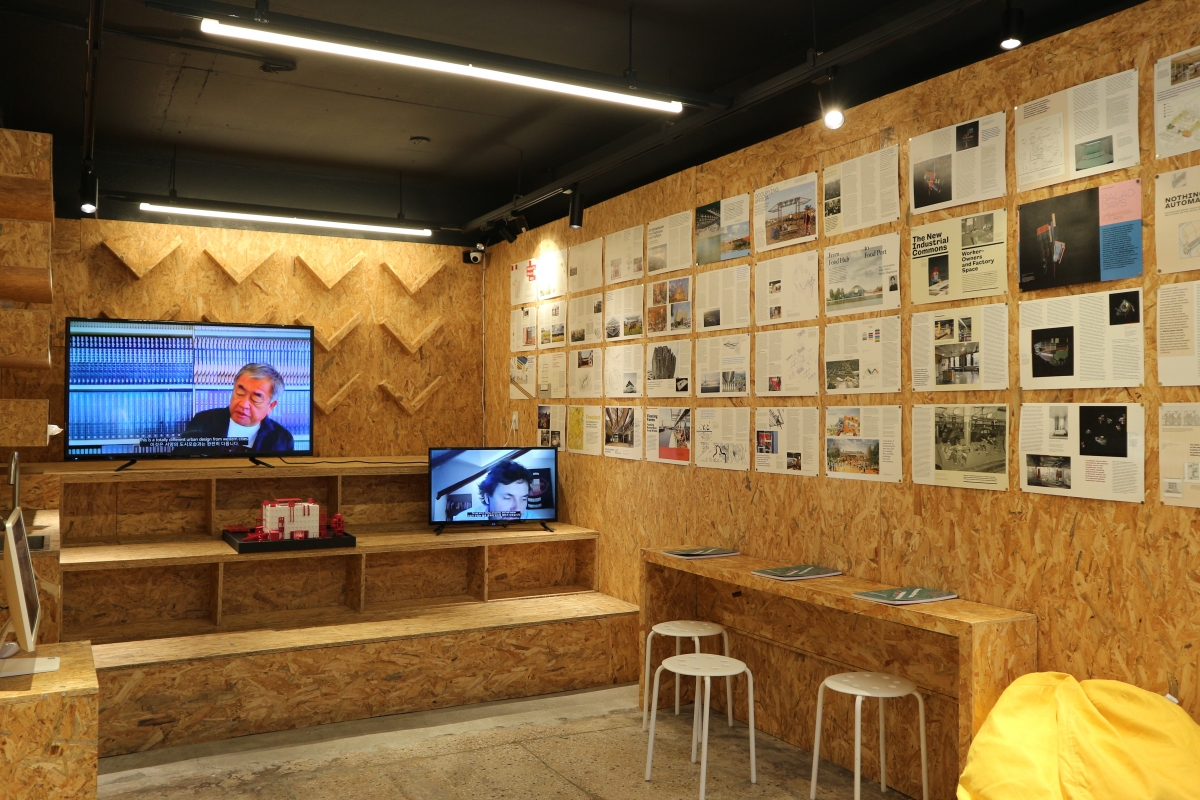 Exhibition view of 'AD Production Urbanism' / Image courtesy of Domansa​
The exhibition, 'AD Production Urbanism', was held at Domansa located in Seongsu-dong, Seoul from 27 November to 17 December. This exhibition was planned in response to the British architecture magazine AD's Production Urbanism: The Meta Industrial City in which PRAUD participated as guest editor for the recent September-October issue. In this exhibition, texts from the book as well as interview videos and models built by 15 teams, composed of architects and professionals based in Asia, Europe, North America, and Africa, were all on display.
The interviewees either approached production urbanism conceptually or proposed pertinent architectural methods. The chief architect Kristiaan Borret from Brussels, Belgium, introduced the process of integrating the urban and industry via urban planning. Hwang Doojin (Principal, doojin hwang architects) elaborated on the architectural production process of integrating an oriental medical clinic, herbal dispensary, and museum into one building by referring to their Choonwondang project (covered in SPACE, no. 491) as an example. Kengo Kuma (Principal, Kengo Kuma & Associates) explained how he came to build the Starbucks Reserve Roastery Tokyo on an industrial site instead of in a business district as the building was legally classified as a factory, and referred to its popularity in spite of its isolated location, suggesting that the building could serve as an example of how the very fact of withdrawal from an urban centre can itself be a point of interest for industries. The exhibition curator Yim Dongwoo (Professor, Hongik University) noted that 'production urbanism may become the next new urban model with the rise of the 4th Industrial Revolution, and in light of how production urbanism is becoming a point of contention in many cities, I hope to share this notion with a greater number of people through this exhibition'.