'I don't think art should be for the minorities; it should be for the public', said Andy Warhol, who tried to locate art in everyday life. He used Campbell's soup cans, Coca-Cola bottles, and Brillo boxes displayed in supermarkets as materials in his work, and he used silk-screen prints, which can be mass-produced, as his medium instead of painting individual works with a brush.
The retrospective exhibition, 'Andy Warhol: Beginning Seoul' about the world-renowned pop artist opens at ALT.1 in The Hyundai Seoul in Yeouido. This exhibition consists of a total of 153 works, including silkscreened works and drawings as well as those taken from his own collection.
His masterpieces are displayed in the entrance to the exhibition; a series of colourful portraits of celebrities such as Marilyn Monroe, Liz Taylor, and Muhammad Ali. A few steps into the rooms lead to a series of still life works that capture every kind of fruit from various angles, and magnified drawings of bills and tickets. In addition to portraits and still life prints, the exhibition displays silkscreen series of animals and plants on the theme of cows and flowers, and the works that appeared as illustrations for magazines and album covers. In particular, the yellow banana painting, which was used as the album cover for 'The Velvet Underground & Nico' was produced as a three-dimensional sculpture with the musicians' instruments and objects, here on display.
The exhibition also presents the magazine founded by Andy Warhol Interview, a replica of his workshop the Factory, and a space that would replace his silkscreen works with installation media. This Andy Warhol exhibition, examining the art to be found in the everyday, will be on show until June 27.
​​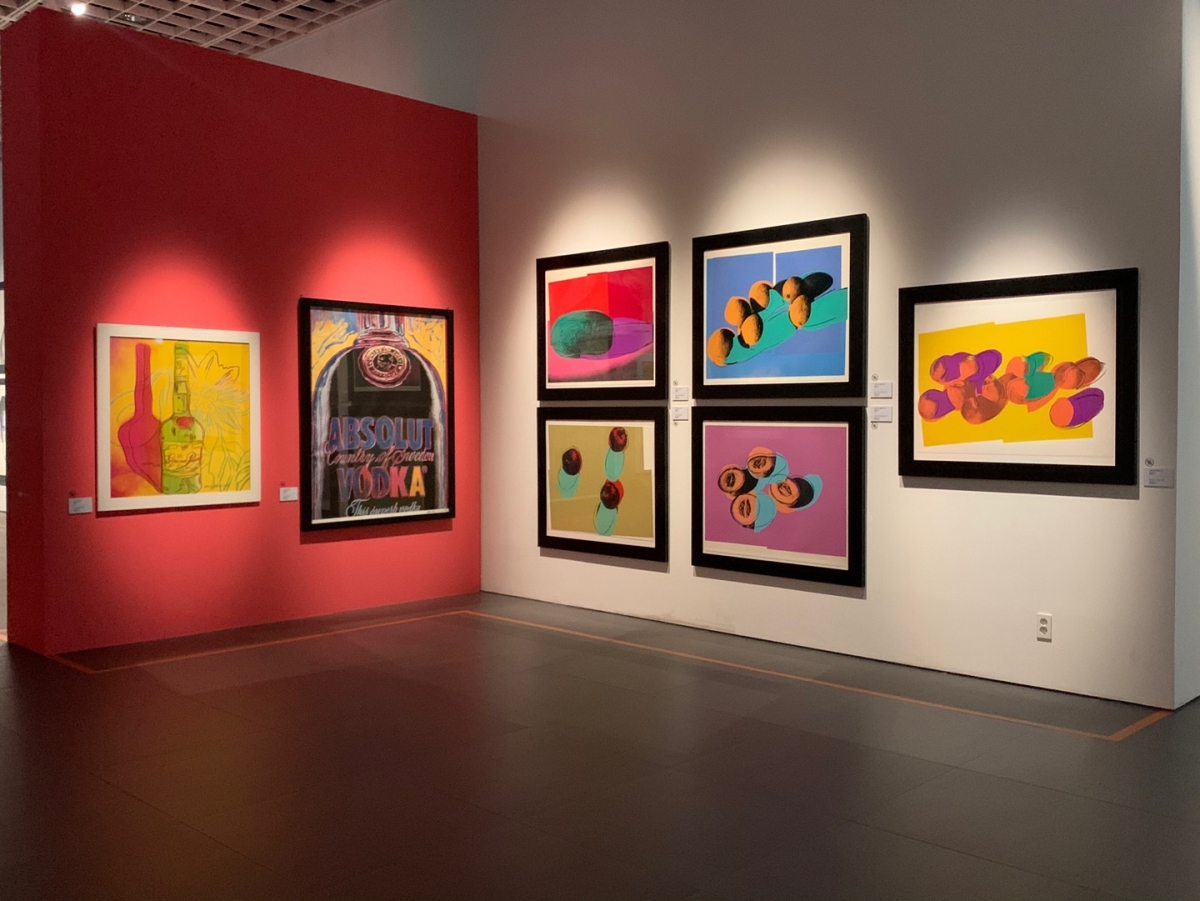 Exhibition view of 'Andy Warhol: Beginning Seoul' ⓒChoi Eunhwa​