Espace Louis Vuitton Seoul opened the exhibition '4900 COLOURS', on Mar. 12, which exhibits works by the German artist Gerhard Richter. The Fondation Louis Vuitton has been presiding over 'Hors-les-murs (Beyond the Walls)', a programme that displays works in series drawn from its significant collections in Venice, Tokyo, and Munich, and 4900 COLOURS is part of this travelling exhibition.
Gerhard Richter is well-known for his distortion of forms. He claims that 'art represents the partial, imperfect, and the less objective visible world', and this notion is reflected in his work. His ideas concerning visuality are made evident in his work, such as Woman Descending the Staircase (1965), which blurs objects in photographs, and Strips (2013), where only some colours of objects have been extracted and arranged in length.
The exhibition focuses on explaining the background to his work, revealing the representative work, 4900 FARBEN (VERSION IX) (2007). The work consists of many square panels made of 25 colour blocks. Richter has attempted this method of joining various blocks since 1966. Inspired by the industrial paint swatches, the artist ponders colour combinations based on coincidence. The Cologne Cathedral in Germany commissioned him to design its stained glass windows. 4900 COLOURS, a part of the glass façade, looks like a small patchwork, but when several pieces are gathered together it gives the impression of a mosaic of objects. The exhibition, which asks its audience to visualise of other forms, objects and realms, is on show until July 18.
by Kim Yeram​​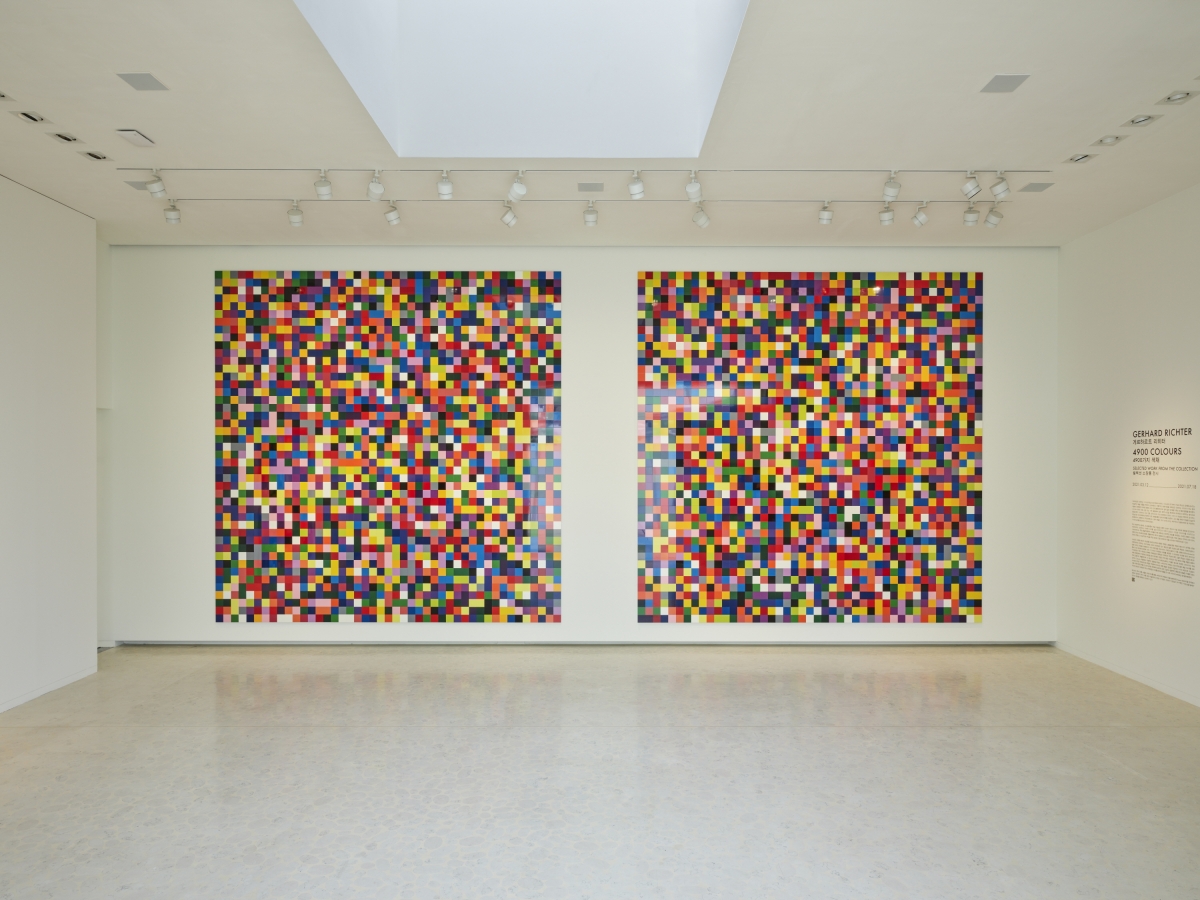 Exhibition view of '4900 COLOURS' / Image courtesy of Louis Vuitton Korea​