The exhibition 'Border-less.site' which features a community centred along the Amnokgang River as its cultural and economical boundary, is now on show at Culture Station Seoul 284, having opened on Mar. 17.
The Junglim Foundation, which organised and planned the exhibition, has been exploring Sinuiju-Dandong with researchers from various fields such as sociology, cultural anthropology, and architectural history, and has shared its findings as part of a research forum series known as the Borders Project.
Shinuiju and Dandong were cities planned under Japanese Colonial rule in order to occupy the continent, and they work as a single district, forming close relationships amidst the tug of war between neighbouring countries. The exhibition features major events that took place in this border area, and the event is unraveled through the eyes of eighteen artists. Architecture studio BARE (co-principals, Jeon Jinhong, Choi Yunhee) installed a moving track Border in Motion (2021), allowing audience to infer the relationship between contemporary events while moving through the work. Shin Jehyun presents the installation work Floating Borders (2021) featuring a performance video, and discusses the perceived disharmony of the ideological buildings built on the border to express economic power. The artist installs a circular structure that reproduces the Sun Hotel near the Amnokgang River, and then rolls it to capture a situation in which the interior of the hotel turns into a mess. It's gorgeous on the outside, but when you look inside, it pinpoints the fact that it's vulnerable to external shocks.
'Border-less.Site' chose the controversial subject of the borderline that exists between North Korea and China, rather than focusing on the DMZ line between the two Koreas. Thanks to such a plan, the audience can take a step back from this sharp ideological battle and think about what creates boundaries and what cultural and social phenomena are triggered by those enforcements. The exhibition is until May 9.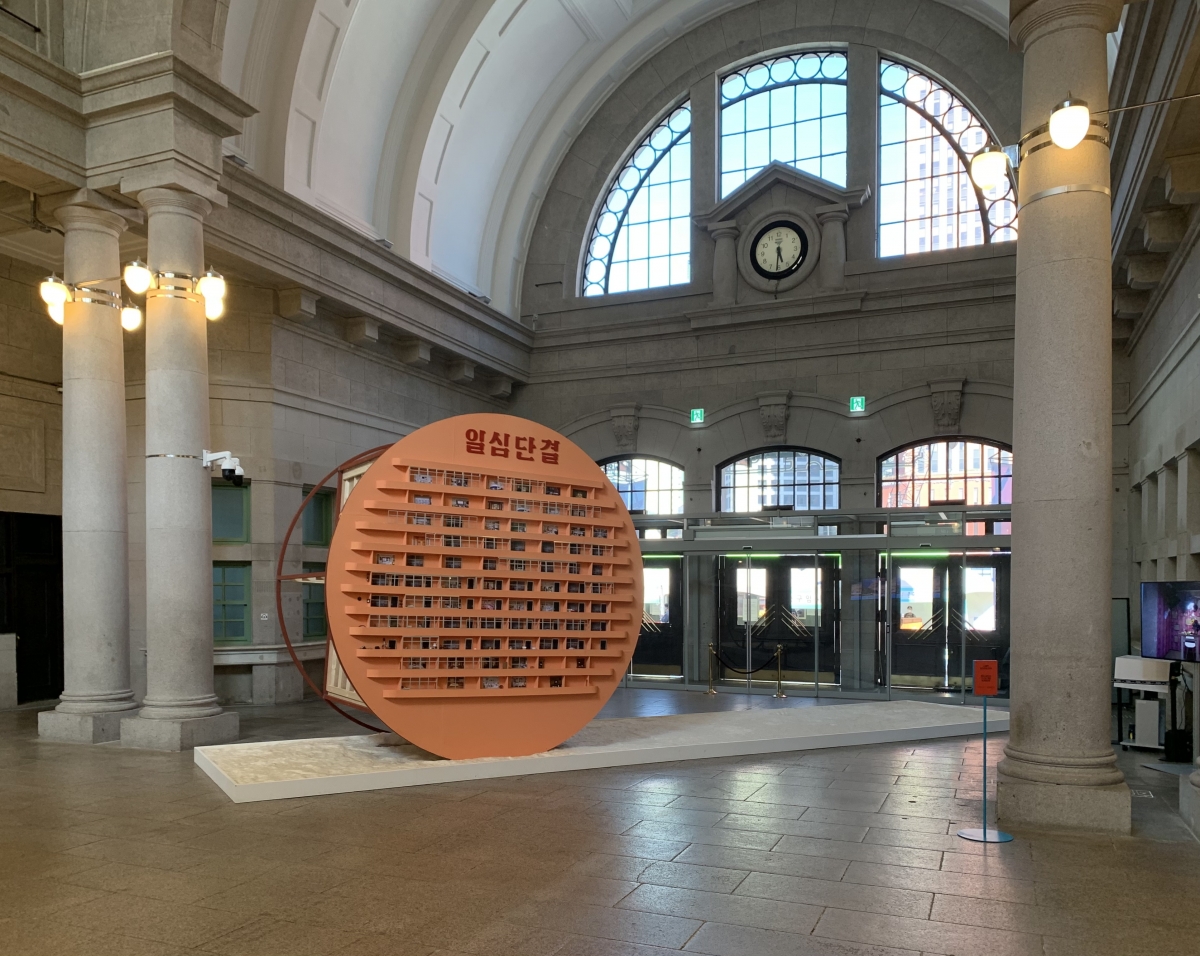 ⓒ Kim Yeram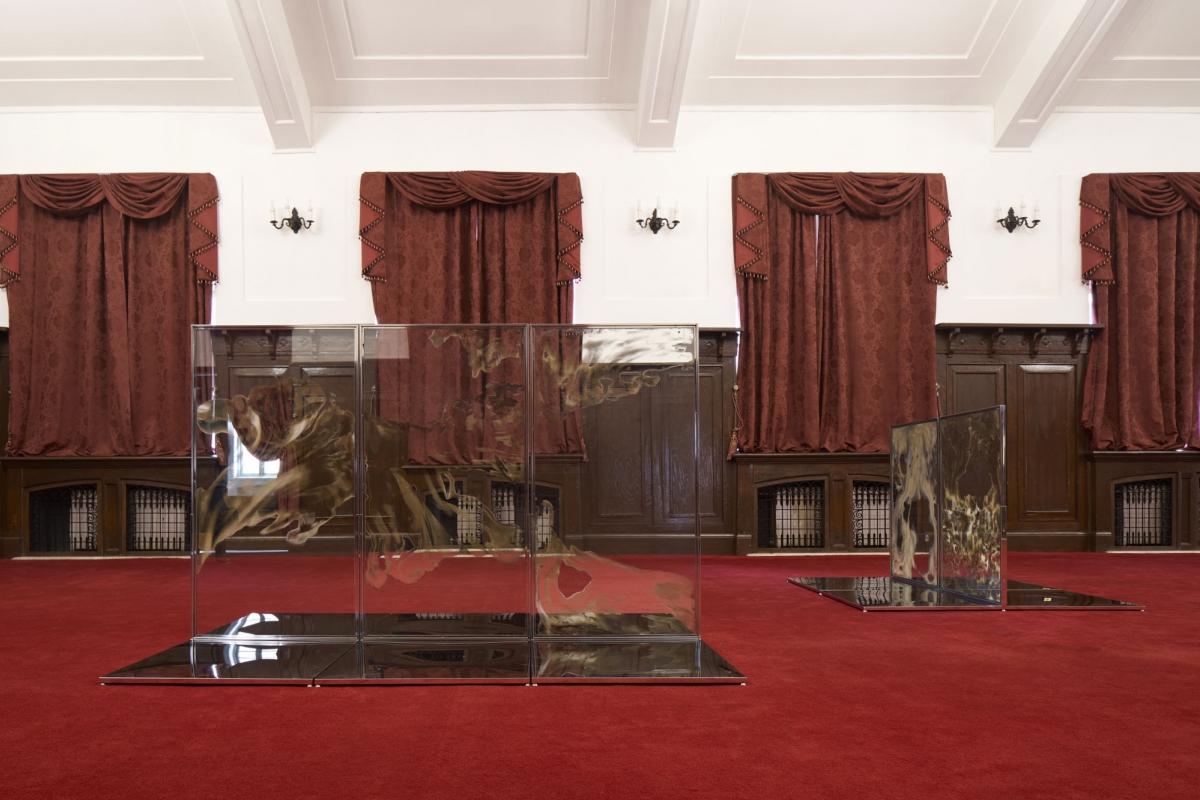 ⓒJunglim Foundation