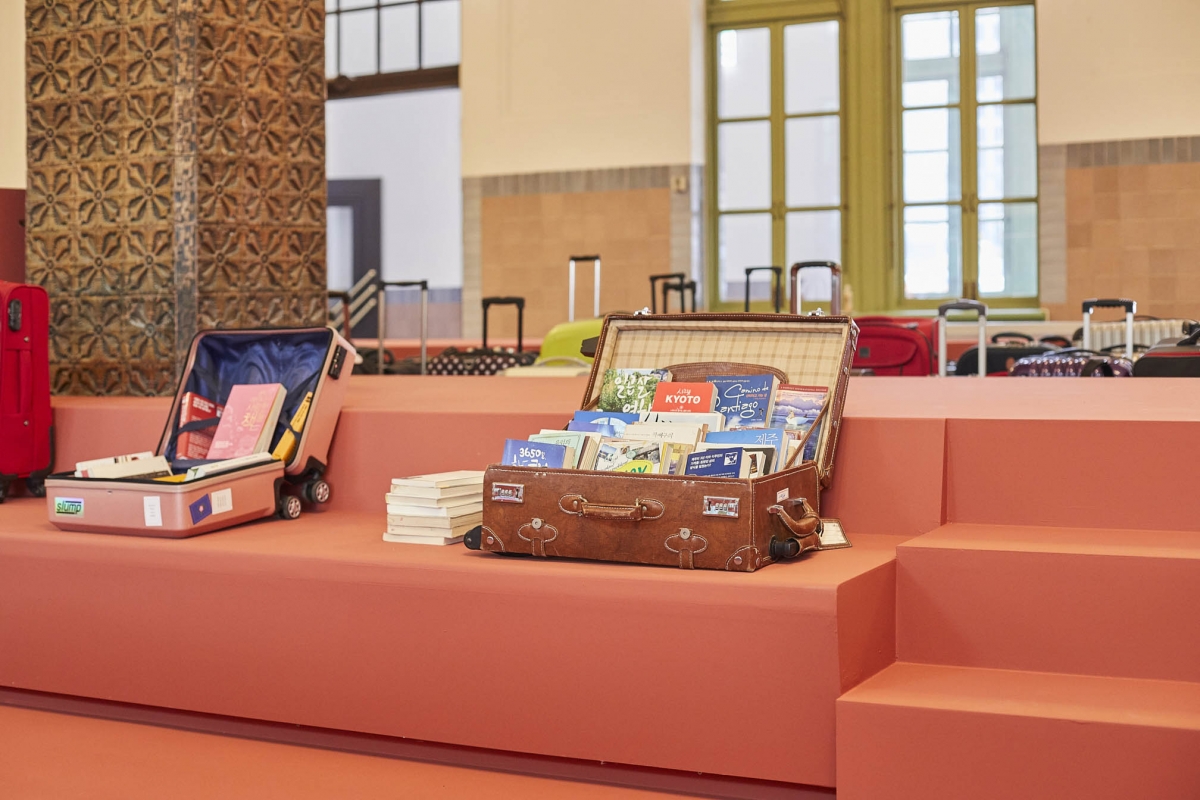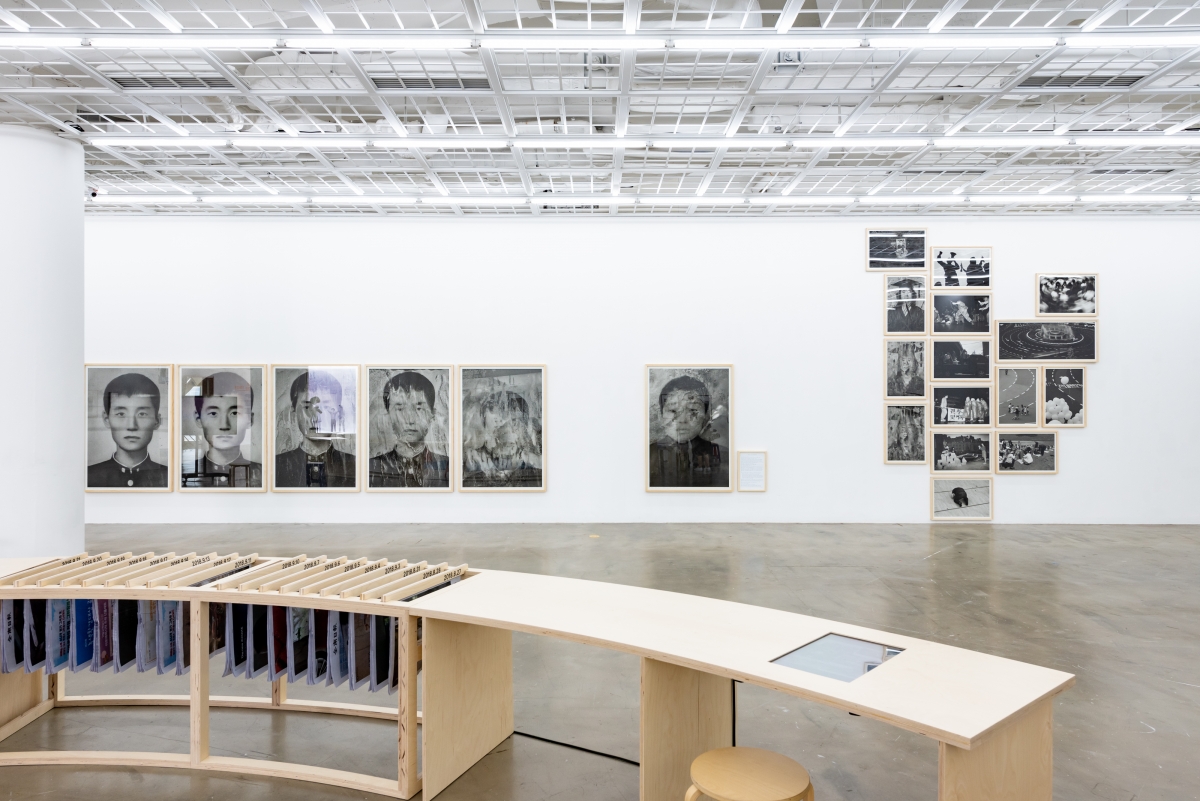 Exhibition views of 'New Discovery of Travel' / Images courtesy of Culture Station Seoul 284​
After measuring their body temperature with a thermal camera, a visitor pumps hand sanitizer into their hands and faithfully documents their name, affiliation, contact information and reasons for their visit. Looks are exchanged above masked faces, heads nod, and the procedures required for entry are complete - that is, unless you are looking to cross borders. For entry into the country, an additional two-week long self-quarantine is required. Gone are the days when it was possible to have breakfast at a restaurant in Japan and work in an office in Korea in the afternoon.
'New Discovery of Travel', an exhibition hosted by the Ministry of Culture, Sports and Tourism and overseen by the Korea Crafts & Design Foundation, is currently on show at Culture Station Seoul 284. Comprised of a total of seven sections, the event examines what travel means through visual art, here explored in works of media art, installation art, virtual reality, as well as performance and travel projects. Kim Noam, the art director who is the driving force behind the exhibition, explained that he wanted to 'explore how our lives, and the ways in which we travel and move, will change in a post-Coronavirus world, where the threat of another pandemic looms large'.
The first section, titled 'Moment', is located in the Central Hall, and consists mainly of video art works. Yang Soyoung's LICHT 22+55, Ryu Biho's A Man Who Became a Landscape #7, and Shin Nara's Seasons Have Left Me Behind are all media projects that derive inspiration from the natural landscape, and fill the vault-shaped Hall. The projected images are fractured by wall trimmings and other structures; stretched and distorted, they extend beyond the viewer's field of vision and do not lend themselves to immediate conceptual understanding. Instead, they wash over the visitor's senses as colours and sounds from nature, taking us on a dreamlike journey.
The next section is called 'Imagination', and consists of works that reimagine the idea of travel and movement. Kim Suyeon's Plant Series reproduces images from an illustrated guide of flora and fauna to be reassembled as 'plants that never die'. These are either potted or climb the walls like ivy, but their vibrant colours belie their strange lifelessness. The contradiction is almost unsettling, and hints at the same differences that characterise actual experience versus the documentation of travel. Next to the Plant Series, are Min Sunghong's creations which are waste products that have been repurposed as art. He uses these as props to study the ways in which individuals have been forced to move and relocate according to the external variables of social hierarchy.
Other sections include 'Meeting', where suitcases filled with old books forms a curious library to reinvent traditional impressions of travel; 'Records' and 'Connection', where photographs and other documents related to the train station have been archived; and 'Beyond', where visitors can enter an immersive VR experience that transcends time and space. What overarching narrative line ties these disparate sections together is unclear. And yet, in spite of that, this show exploring new meanings for travel today continues to be popular, probably because of the current circumstances imposing strict limitations on movement. The show, which will include panel discussions and poetry readings, will be available for online viewing until Aug. 8.​