The exhibition 'City as a Verb' opened on July 14 at the Seoul Hall of Urbanism & Architecture. Planned as a follow-up programme to the 019 Seoul Biennale of Architecture and Urbanism, the Seoul Metropolitan Government wanted to shed light on the issues faced by world major cities and the measures presently in place to solve them. Out of the 84 participants at the last biennale, 17 cities that share Seoul's challenges participated in this exhibition.
John Hong (professor, Seoul National University), the curator of 'City as Verb', classified the present situation faced by world cities as directed by six themes: sustainability, urban regeneration, mixed-use development, community participation, mobility, and integration with urban infrastructure. Each theme derives from his planning intention: 'We can understand a city in a more active way if we regard it as a verb rather than as a noun from a fixed point of view'.
The sustainability section introduces the Nordic cities that have sought to preserve their natural landscapes and to use natural resources that will only improve the urban environment in terms of its ecology. The urban regeneration section introduces the Asian cities that are responding to various programmes with a flexible outlook. In light of the work on show in these two sections, certain cases appear to encourage urban mixed-use developments and the community use of public spaces. The cities Paris and São Paulo, mentioned in this section, aim to increase their density as cities whose economic growth is slowing and to create spaces that will promote social exchange. The next section explains several projects that reestablish the relationship between housing and transportation, such as the Compact City in Seoul and the Automated Public Transportation Project in Los Angeles.
Online seminars are held every Wednesday as part of the exhibition, contemplating the ways of applying solutions from other contexts and cities to Seoul with a wide range of experts. The exhibition will be show until Sep. 20.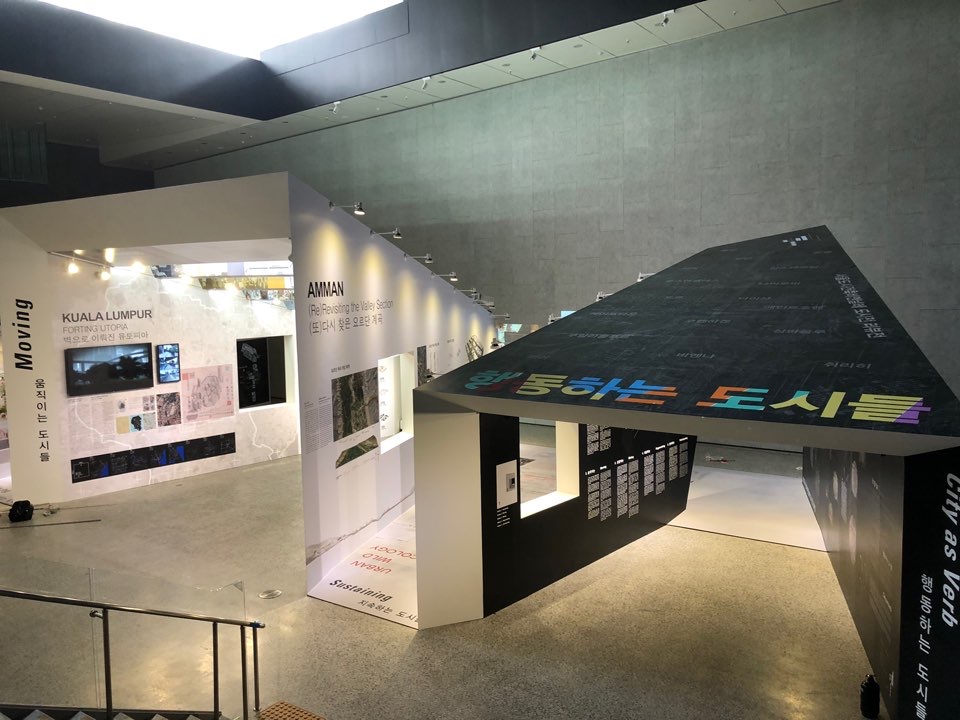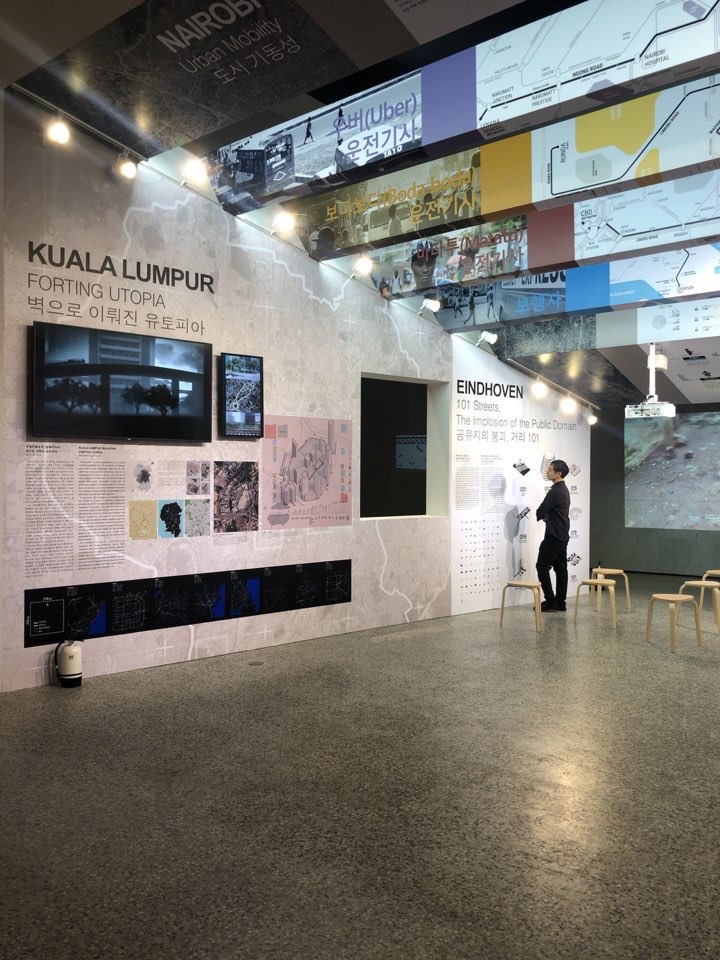 Exhibition view of 'City as Verb' / Image courtesy of Seoul Biennale of Architecture and Urbanism