In March, the Seoul Metropolitan Government (SMG) announced the results of three design competitions.
First of all, SAAI (Park Inyoung, Lee Jinoh) and JYA-RCHITECTS (Won Youmin, Jo Janghee) won
the Nangok Housing and Sports Facilities Design Competition. As part of the policy of the SMG, this design competition was held to expand public housing and living SOC (social overhead capital) by reappropriating disused space in the city centre. The prize-winning piece aimed at securing independence and connectivity by designing 280 households and four-story sports facilities, including swimming pools, basketball courts, fitness rooms, as individual buildings on the 5,212m2 site, and set out a pedestrian path connecting them. The co-working space, bicycle storage units, and neighbourhood living facilities were concentrated in the lower floors of the building to provide vitality to the surroundings. In contrast, the high-rise buildings were arranged in a terrace formation so that several generations could enjoy a degree of openness to the nearby green spaces.
Meanwhile, 'Storage Unit Instead of a Museum' designed by SGHS (Kang Hyunseok, Kim Gunho) and IAAN Architects & Consultants is selected for the Construction of the Seoul Cultural Resource Center. The design competition was promoted to secure the storage space of the municipal museum collections and to manage them in an integrated manner. The Seoul Metropolitan Government applied to local governments to select a building site on which to share cultural resources and coexist in the region, and in 2018, signed a construction agreement with Hoengseong-gun, Gangwon-do Province. The Seoul Cultural Resource Center has been planned to be built on a 44,615m2 site located in Hoengseong with a total floor area of 9,000m2. It is planned as a cultural complex, beyond simply a storage facility, for an art collection, and it is composed of facilities such as a conservation laboratory, permanent exhibition rooms, and an exhibition garden, as well as general storage and specialised storage. There is also a large glass window and touch screen panels that will be introduced to allow visitors to watch the entire preservation process for the collection artefacts.
Lastly, the winning work in the Jangji Seoul Compact City International Design Competition is the 'Multi-Layer City' of Arcbody Architects, BAUM URBAN ARCHITECTS, DONG IL Engineering Consultants Co., Ltd., and CA DESIGN. It is a project that transforms the bus public garage located in Jangji-dong, Songpa-gu into an urban forest, public housing, and a living SOC. It also replaces the existing outdoor garage with an indoor garage. The winning work created a podium-shaped space on the 38,120m2 site and placed three buildings of 23-stories with housing units. The podium space includes a bus garage with facilities such as a bus terminal and a worker's lounge from the first basement to the first floor, and the living SOC, including a library, fitness centre, and multi-purpose hall, from the first floor to the third floor. 'Multi-Layer City' plans to start construction in the second half of 2021 and complete construction in 2024 after approval and implementation design of the housing construction project plan.​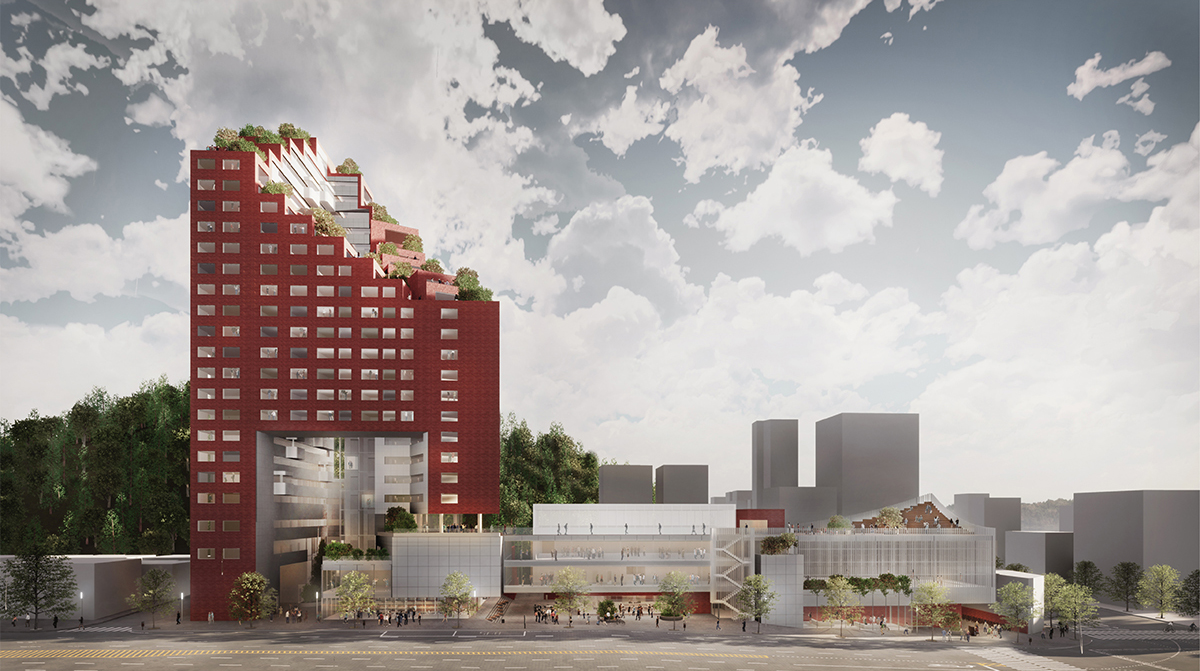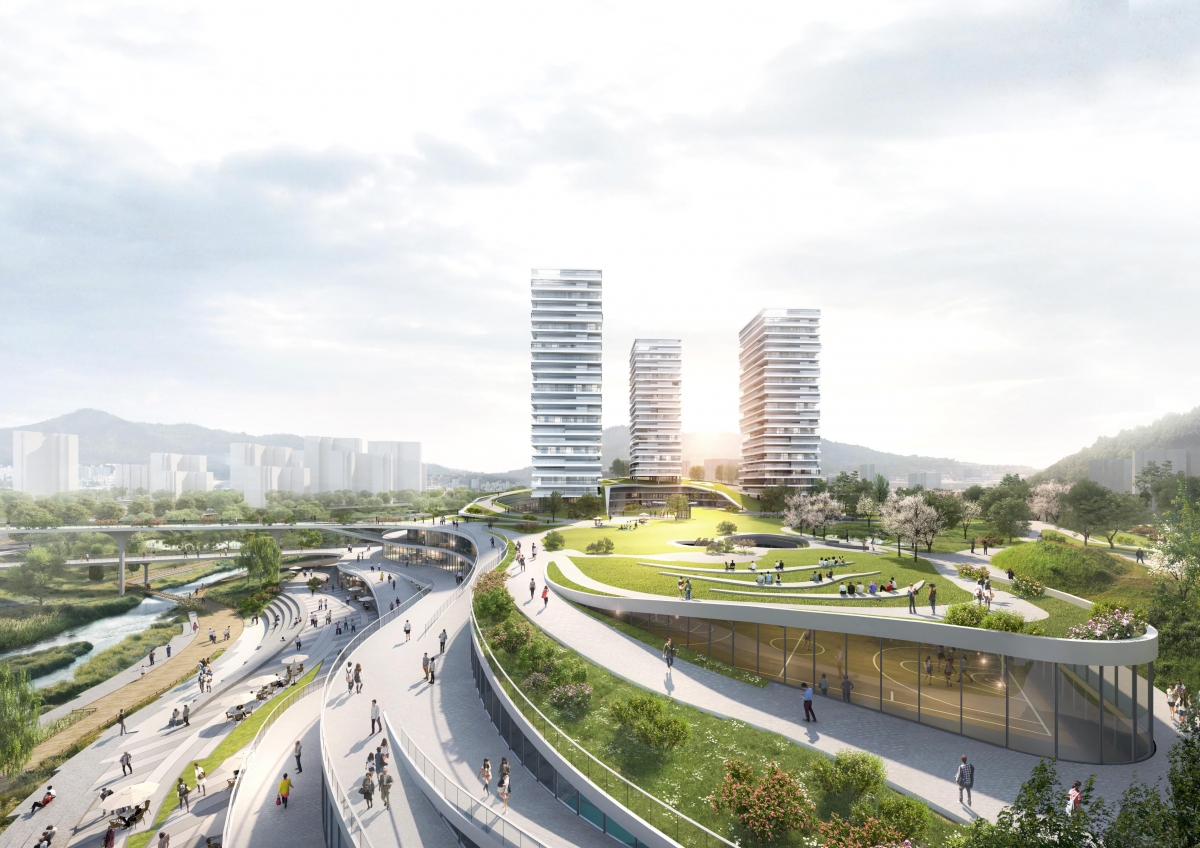 (top to bottom) Winning proposal of Nangok Housing and Sports Facilities Design Competition
Winning proposal of Construction of the Seoul Cultural Resource Center
Winning proposal of Jangji Seoul Compact City International Design Competition
Images courtesy of SMG