The executive residence of the Korean Savings Bank, located in Jeong-dong, Jung-gu, Seoul, has been transformed into an exhibition and convenience facility. On Mar. 30, the Royal Palaces and Tombs Center of Cultural Heritage Administration (CHA) announced a plan to repair and maintain a residence, which was built in the Japanese colonial period in the Seonwonjeon Hall area, in order to provide better facilities for tourists to Jeongdong, including Deoksugung, the Path of King Gojong, and the Stonewall Walkway.
Seonwonjeon was a building that accommodates the portrait of a king, the mortuary tablet, and the ancestral tablet of Joseon Dynasty, but Imperial Japan demolished the building and constructed an executive residence of Korean Savings Bank with two stories and basement on the site in the 1920s. After Korea reinstated its independence in 1945, the building and the area was used as the Kyunggi Girls' High School and then Habib House, until it was understood that it belonged to Deoksugung through a site survey conducted prior to the construction of the dormitory for the US embassy staff. Although it was given back to Korea in the form of a land swap according to the agreement between Korea and the US governments in 2011, the executive residence of the Korean Savings Bank and its surroundings had been left for nearly a decade, but now are to be developed as a tourist attraction with nearby modern and contemporary architecture and cultural heritage sites thanks to the promotion of the Jeongdong Urban Regeneration Project.
This year, with a budget of 1.5 billion KRW, CHA is planning to transform the residence into a facility with halls for permanent exhibition and special exhibition, and a resting space. In addition, it plans to use the facility to introduce content and promotional plans for the Seonwonjeon restoration project, scheduled for completion in 2039 and modern and contemporary history of Korea focusing on Jeongdong area. This space will be open temporarily until the restoration project of Deoksugung Seonwonjeon is finished in 2030, and the decision of whether to keep the building or not will take place later. ​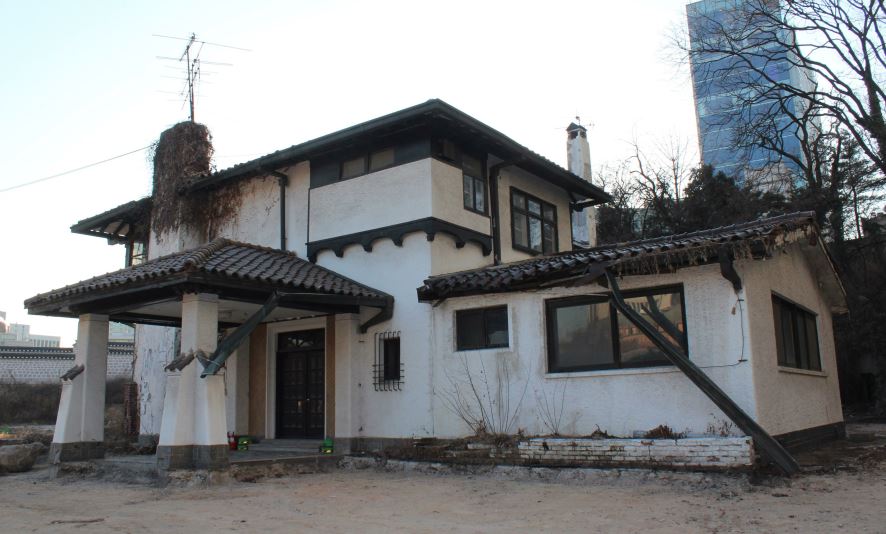 Executive Residence of the Korean Savings Bank / Image courtesy of SMG