On Apr. 1, the design entry submitted by Choi Moongyu (professor, Yonsei University) and Ga.A Architects was announced as the winner of the International Design Competition to construct the Daegu Kansong Art Museum. The Daegu Metropolitan City noted that the winning entry 'aimed to implement a museum design that would minimise the damage to neighbouring Daegu public park's terrain, and that blends well into the natural landscape, representing the most Korean-style museum possible. It was praised for expressing the desired characteristics of the Daegu Kansong Art Museum very well, by positioning a space suitable for hosting various themed exhibitions'.
In this design competition, conducted as a nominated competition, a total of six teams were selected, including three teams of nominated architects invited by the professional committee's recommendation, and three teams of nominated architects through public recruitment. Excluding Richard Rogers, who withdrew from participating midway through the competition, the final winner was selected by Choi Moongyu+ Ga.A Architects, Kim Kiseok (principal, KIDAN Architecture designers GROUP), Joh Sung-yong (principal, Johsungyong architect office), Alvaro Siza and Fernando Menis.
The evaluation was conducted by a judging committee consisting of a total of five architects, including one from abroad and four from Korea. M laden Jadric, Professor at Technische Universitat Wien in Austria, was invited as the overseas juror. Unfortunately, he was unable to travel to Korea due to the recent COVID-19 outbreak, so he participated in the evaluation through an online video link. Domestic jurors included Kang Suk-won (principal, Group Ka Architects & Urbanists), Moon Jinho (principal, designcamp moonpark damp), Jung Sungwon (professor, Sejong University), Choi Jaepil (professor, Seoul University), and Lee Gwang Hwan (principal, HAEAHN Architecture) participated as a preliminary juror.
Choi Moongyu will be given the right to direct construction documents for Daegu Kansong Art Museum, and the remaining four architects will be paid a stated fee for being nominated. Moreover, the exhibition and publication of the winning entry will be carried out in parallel. Daegu Kansong Art Museum will go through the construction document phase this month and will start construction in 2021, for completion in June 2022.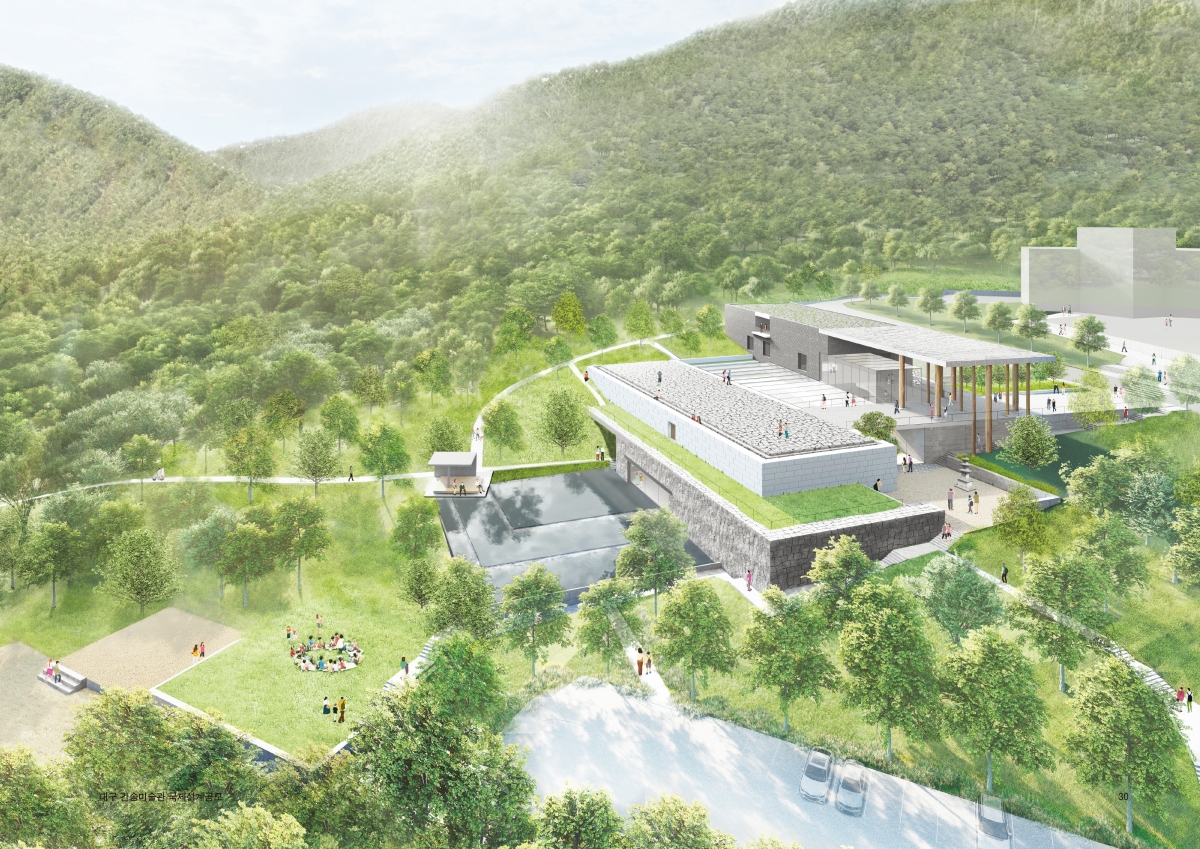 Winning proposal of Daegu Kansong Art Museum International Design Competition / ​Image courtesy of Daegu Metropolitan City​​