The Seoul Metropolitan Government (SMG) plans to remodel subway stations along Line 1 - Seoul Station, Jonggak Station, Jongno 3-ga Station, Cheongnyangni Station, and Jegi-dong Station and has just announced the winning design for the competition held to find the best design solution. Throughout the project, SMG will renew an outdated transportation infrastructure, and breathe new life into these spaces to offer various cultural experiences.
Seoul Station will be based on the design by So Wall Architecture & Design (principal, Choi Sunyong) and Kook Hyounggul (professor, Ewha Womans University). The plan adds an outdoor area to the station that connects four different lines to the Seoul Metropolitan Subway, and thereby helps the station to feel airier and more pleasant. The entryway from the direction of the Seoul Station Square will be lowered closer to the ground to enhance accessibility, and a rest area will be added to improve commuters' comfort.
Jonggak Station will be remodeled according to the plan by e:ua architects & planners (principal, Lee Kitae) and LKJAP (principal, Lee Kyeongjae). Their design proposes the introduction of a special space called the 'Light Plaza' that will thematically connect with the Solar Garden located in the underway passageway of Jongno Tower, and will include food and beverage facilities and a media wall. The design incorporates elements that reflect the station's sense of 'placeness', such as a canopy and motifs that recall the adjacent Bosingak Belfry. For example, the canopy employs anodizing aluminum and yellow lights, while the station's ceiling is decorated with aluminum louvers and diffuser plates reminiscent of the eaves of Bosingak.
The winning designs for Jongno 3-ga Station, Cheongnyangni Station, and Jegi-dong Station show consideration for the higher share of older citizens who frequent the stations. LEE-PUBLIC Architects Ltd. (co-principals, Lee Janggen, Bharc Dookwon) will improve illumination levels throughout Jongno 3-ga Station and redo the flooring, which has become severely eroded over time, leading to the increased risk of slips and accidents. Additionally, more benches will be installed throughout the platform so as to prevent passengers from sitting randomly in the middle of pathways and staircases, and blocking the flow of traffic. Jegong Architects (co-principals, Go Taesik, Kim Jeongjoo, Yoon Woongwon) will revamp Cheongnyangni Station, by installing seats on which the elderly can rest and place their purchases from the nearby traditional market, as well as information desks and kiosks. Spaceyeon Architects (principal, Lee Sangdae) will redesign Jegi-dong Station to divide up the waiting room and make area on the left a community space for local residents and students, and the right a market-friendly rest area for senior citizens.
They aim to complete the remodeling projects by Dec. 2021. Other stations along lines 4 and 5 are set to pursue similar projects.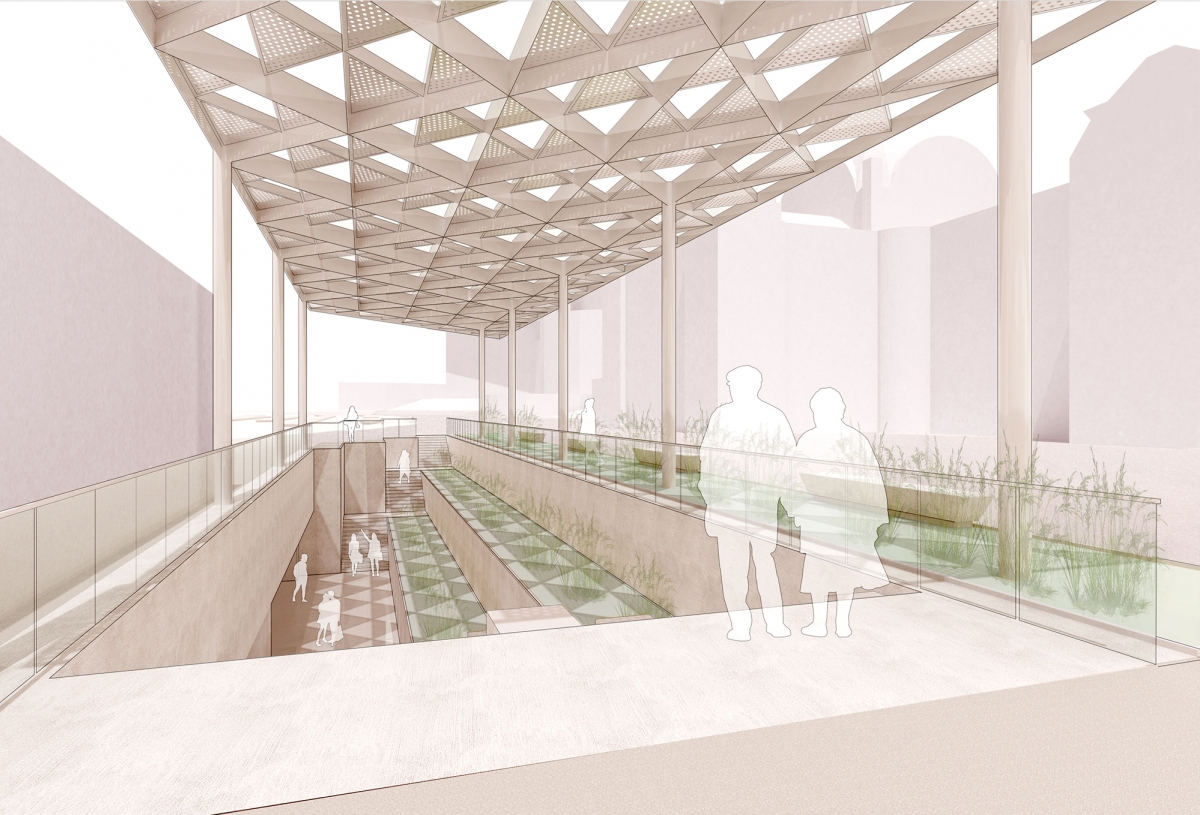 Winning proposal of Seoul Station Design Competition / Image courtesy of So Wall Architecture & Design​​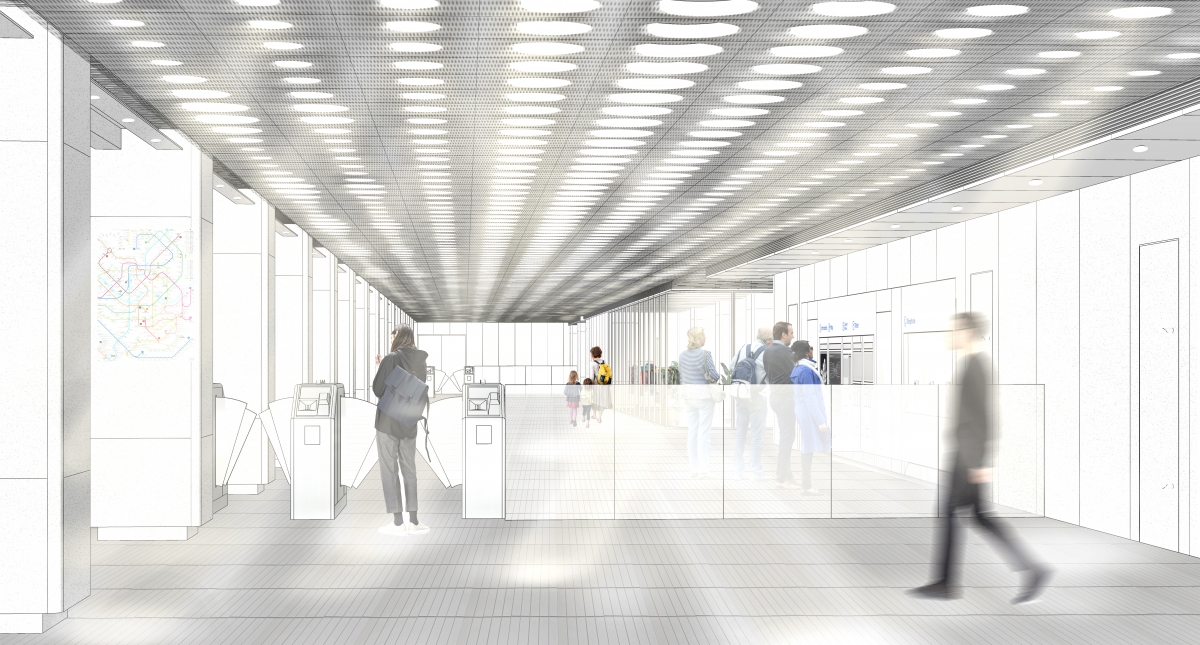 Winning proposal of Jongno 3-ga Station Design Competition​ ⓒLEE-PUBLIC Architects Ltd.​